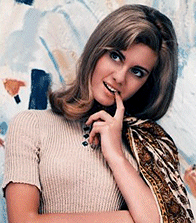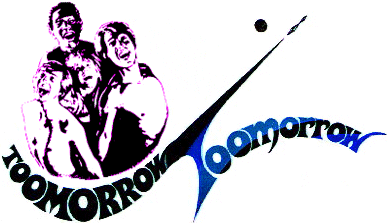 Harry Saltzman, co-producer of the Bond films, arranged a meeting with director Val Guest. Instead of being asked to direct a Bond movie, he was asked "How would you like to make the first outer space musical?" Guest, who had directed films such as 'The Quatermass Xperiment' and 'The Day The Earth Caught Fire', thought he was referring to a sci-fi film, but Saltzman said, "We have this story about a pop group who are vacuumed up by a UFO to teach other aliens how to make music."

Saltzman said his co-producer wouldn't be Cubby Broccoli, who he made the Bond films with, but Don Kirshner, the American producer who'd created The Monkees. The idea was to create another hit group by starring them in a film and producing records.

Guest was introduced to the four members of the newly formed Toomorrow group, Olivia Newton-John (age 21) on vocals, Karl Chambers (age 22) an American drummer, Ben Thomas (age 24), an American vocalist and former Tom Jones pianist Vic Cooper on keyboards.

Saltzman had formed a new company called Sweet Music Productions, but as soon as Guest agreed to direct the movie, problems arose. The script had been penned by novelist David Benedictus, but Saltzman asked Guest to re-write it.Guest then started receiving notes from Kirshner in New York, almost daily, suggesting new story additions.

After he'd worked for several weeks without the promised payments, Guest found that Sweet Music Productions was in financial trouble.