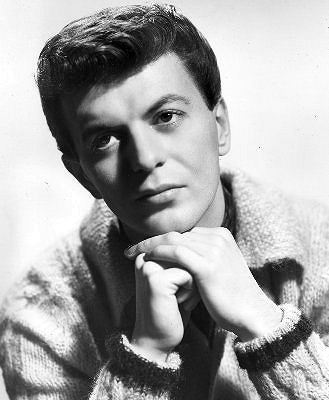 Vocalist Dion DiMucci was born in The Bronx, New York on 18th July 1939 and began singing at the age of five. When he was ten his father bought him a guitar and by the age of 12 he had amassed a collection of 70 Hank Williams singles, memorising every song. He made his debut disc, 'The Chosen Few' in 1959 with a group of singers called The Timberlanes, but preferred to have his own backing band and found various singers on the street corners in his neighbourhood. He engaged Fred Milano and Angelo D'Aleo (tenor vocals) and Carlo Mastrangelo (bass vocals) to join him as The Belmonts, named after Belmont Avenue in The Bronx. When D'Aleo was conscripted, the group continued as a trio.

Hits by Dion & The Belmonts included 'I Wonder Why' (22), 'No One Knows Me' (9), 'Don't Pity Me' (40), 'A Teenager In Love' (5), 'Where Or When' (3), 'When You Wish Upon a Star' (30) and 'In The Still Of The Night' (38). The group then split up in 1960, with Dion going solo and The Belmonts continuing to record on another record label. The Belmonts had a number of hits on their own, including 'Tell Me Why' (18) and 'Come On Little Angel' (28). Dion co-wrote one of his biggest hits, the chart-topper 'Runaround Sue', and then married the real life Sue who had inspired the song.

His other hits included 'The Wanderer' (2), 'Lovers Who Wander' (3), 'Little Diane' (8), 'Love Came To Me' (10), 'Ruby Baby' (2), 'Donna The Prima Donna' (6) and 'Drip Drop' (6). During the height of his popularity in the Sixties he was appearing in films such as 'Teenage Millionaire', 'Don't Knock The Twist', 'Twist Around The Clock' and 'Ten Girls Ago.' Unfortunately, in the mid-Sixties, he became hooked on drugs but managed to kick the habit in 1968 with the help of his father-in-law and returned to the charts the same year with 'Abraham, Martin And John' (4).

In 1972 he was reunited with The Belmonts for a concert at Madison Square Garden. The concert was recorded and issued as an album called 'Reunion.' In 1975 Phil Spector produced Dion's hit single 'Born To Be With You.' At the onset of the Eighties he recorded a series of gospel albums and continued his musical voyage as a solo artist with 'King of the New York Streets' an acclaimed three CD box set.

Dion was nominated for a Grammy in 1985 and was inducted into the Rock and Roll Hall of Fame in 1989. He is still an active concert performer, evoking interest in his latest releases as well as a back catalogue of hits. His 'Deju Vu' album was issued in July 2000, followed by 'Born to Be With You' in April 2001, 'Dion: New Masters' in May 2003; 'Dion:70s: From Acoustic To The Wall of Sound' in June 2004; 'Dion & Friends Live In New York City' in August 2005 and his 'Bronx In Blue' album, released in January 2006 was nominated in 2006 for a Grammy Award as 'Best Traditional Blues Album'.

He'd begun singing in the doo wop style, progressed to ballads, folk music, R&B, Christian music, gospel and blues, a versatile artist and performer who, in more than 45 years as a successful performing and recording artist, has achieved legendary status.