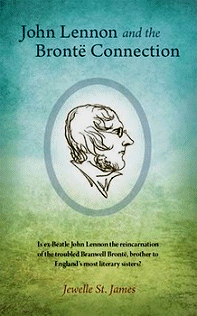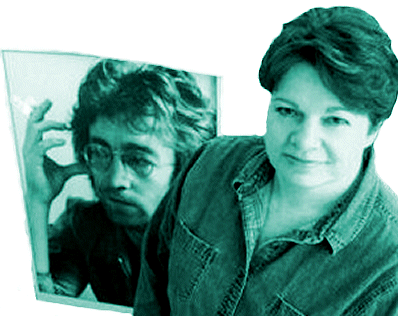 Now, Jewelle didn't just discover one reincarnation with John, as detailed in her first book. A second discovery took place, which she details in her second book. I asked her about the two lifetimes she depicts were linked with John and what she considers would be other previous lifetimes which she might explore. She tells me:

"There are other lifetimes together, all vague. But concerning 'All You Need Is Love' and 'JL and the Bronte Connection', it took thirty years to realise the two lifetimes were sides of the same coin. I didn't foresee investigating more lifetimes, but who knows! 'All You Need Is Love' took three books to finally get it right – as my journey grew, I kept adding to the never-ending story. 'Just Imagine' (1995) evolved into 'All You Need Is Love' (2003) and to 'All You Need Is Love', the second edition with your Foreword (2009). For three years after John's death I was devastated. I wasn't a Beatles fan, although loving all 60s music, the private lives of bands didn't interest me. In April 1984, when my grief felt unbearable, I turned to my mother who was a big psychic and asked why? Why was my heart broken over the death of John Lennon? She said I'd known him in another life, giving names, place names etc.

This began my search and searching became a distraction to the grief and, besides, I wasn't sure if her analysis was correct. In 1985 I visited England for the first time." " The trip was a failure, or so I thought at the time. Then John began communicating. It began with my young daughter announcing that 'a man was watching her.' I freaked out of course, until she explained that the man was a 'man-spirit'. I humoured her, asking if he had a name. She replied, "Its John Lennon." I played along and said, "Let's ask him some questions." Through my daughter I asked if John could give his Auntie's name, the woman who raised him. She said, "It's like M-M-M-M. (Mimi). I asked her what his mother's name was, my little girl said, "It sounds like Lia" (Julia). I asked for John's uncle's name, with no hesitation she replied, "George!" And John's birth date? Joanne said it was either July or October (October). There was more from my daughter and John, but honestly I didn't have the sense at the time to write it all down. My Mother soon 'jumped ship' saying I was becoming 'too involved'. My sister, whose psychic skills had developed when her body was breaking down with M.S. began 'speaking' to John herself. For four years she gave Konni information, including where we had met in the 17th century. I've now visited that town in Sussex, England, many times and feel more at home in Petworth, West Sussex, than any place I've ever lived. This was the beginnings of 'All You Need Is Love', yet the Brontes were always lingering in the background.