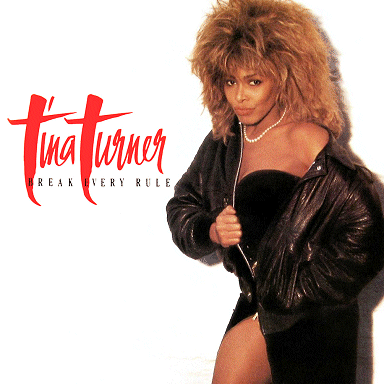 "On 'Afterglow' we have Steve Winwood playing synthesiser. Terry said to me wouldn't it be great for this song to have somebody like Winwood. The next thing, Roger had phoned and had actually got Steve to record for the track. 'Till The Right Man Comes Along' is a number we worked on way, way a long time ago and we felt that it wasn't quite right and we sort of forgot about it. But Terry said: believe me, I know what's in my head and I know we can make this song a reality. So we'd almost kind of forgotten it 'til he came to my home in L.A. and we sat down and we played this - and all of a sudden it came to life. I said something like 'Terry, can we work on this a little bit?', so he jokingly said that this was the one he wrote for Carly Simon. I like the words because in America women have a tendency to talk about Mr. Right. This song is about when the right man comes along or whatever. I think it's so perfect because I haven't been on the arm of a man throughout my career because people forget that I was married for sixteen years and it's not something I rush into because I've experienced it already; but you sort of forget because you think I'm going to fall into the old cliché that most stars do: from one man to another, or whatever it is".

"Well, this song is just great because it's very me. It's the underlying naughtiness in all of these songs that I really do like. David Bowie wrote 'Girls' for me. David and I became friends about seven years ago. A choreographer, Toni Basil, was choreographing a show for me and she said, 'Oh, you're going to Switzerland, David will be thrilled and I'll let him know you're coming'. He came to the show. He's a wonderful person to talk to. I mean, the things he knows! I said 'How do you know so much?' and he said, 'I never stop studying.' We really got to know each other and became friends. I did his song '1984' and when I saw David again I said 'I want you to do a song for me'. He said, 'I'll be in touch, I'll really try to come up with something'. I had a few months off at the first of the year and he rang me and said, 'I've really written you a great song, it's a French song, it's called 'Girls' and it's really rough - and if you don't take it I'm going to do it'. I said, 'Hold on a second, if you want it that means its right. When I got 'Girls' I sat back and then I realised he was talking about women. I'm taking a lot of women songs here because 'Girls' just sort of finishes the statement on that first side there. It says how we are: we break down and cry and we do all of these things, yet it's woman and you just visualise every kind of woman. It's something very optimistic as well. Woman is very feline when you really think of her: we have intuition and we have all of these things going on in our heads. A lot of times we lock into other things faster than men sometimes, so that's why I like 'Girls'. It's very mysterious and, again, it's just what I became".

"Rupert Hine and Jeannette Obsto have written two of the songs for me. 'Break Every Rule' was actually called 'Slave' in the beginning. But I didn't like that because I've been that already. I'm not that anymore. I'm an independent woman and this song is actually speaking about: I'll do anything for you and I'll be your fool and I'm so in love with you. I'm the kind of woman who, when I am in love, am totally vulnerable. I don't have shallow relationships, they're very much in-depth and I think it's a waste of time for me otherwise. That's why I sort of just don't flaunt around with a lot of meaningless relationships. That is what that one is to me, it sort of speaks of the type of love that I give. I locked into 'I'll Be Thunder' because the writer Jeannette is very spiritual. Sometimes that word can scare people: religion, God, going to church, you know. Spiritual is touching upon the highest part of yourself, it's all within, coming from another place, so to speak. That's how she writes. She wrote 'I Might Have Been Queen' on the last album, which touched upon another belief that I had. It was the first year that we met. We didn't even talk about that, we just talked about reincarnation etcetera. So this song I think Jeannette wrote about another lifetime again. That is her expertise, she's very good at that and this is trying to tell the people: sometimes when you can't get it to work here, if you're patient enough, it'll happen on another plane, or in another lifetime. It's just that you have to learn that the life goes on, it is a circle within a circle and you do go on and on".