The working title of the book was "A Soul Named George: George Harrison's Spiritual Journey'. The author was an ideal person to follow George's spiritual quest through his life as he spent thirteen years in Hindu devotional temples in India and Europe. Joshua tells me, "I'm a historian attached to Hofstra University here in New York, and this is my third biographical work. The book is not a typical celebrity bio. It seeks to provide a respectful, balanced portrait of a remarkable man who wanted to convey a spiritual message at a dramatic moment in history. He wasn't always understood, yet he persevered and helped lay the foundation for a world in transition. The manuscript delves into the times, the teachers, and the teachings that influenced Mr. Harrison's life and post-Beatles music. I had the good fortune to know Mr. Harrison very briefly. We were fellow students of A.C. Bhaktivedanta Swami Prabhupada back in the late '60s and early '70s and I was invited to collaborate with him on a recording of Indian devotional music in 1970 called 'The Radha Krishna Temple'. Many people have allowed me to interview them, including Joey Molland, Philip Glass, Andy Newmark, Prudence Farrow, George's sister Louise - there are about 60 voices in this 300-page book. Mr. Harrison's family is aware of it, and while they declined to be interviewed, they kindly provided corrections to an earlier draft".

The author's strength is in his insight into George's spiritual life. When he researches parts of the Beatles story from published sources, he tends to include the same old myths – for instance, that Brian Epstein hadn't heard of The Beatles until a boy came into his store to order a copy of 'My Bonnie'. Also commenting on Epstein's first visit to The Cavern where he met The Beatles for the first time, he writes, "George knew Epstein from the band's many visits to the store". Epstein also knew them from the store as they were pointed out to him. When they began their regular series of lunchtime sessions at The Cavern, they always popped into NEMS to listen to their records and Pete Best recalls that Epstein asked his shop girls who they were. They were also featured in virtually every issue of Mersey Beat from July 1961; a publication Epstein wrote for. He took me to lunch on a few occasions to ask about them. The myth comes from the opening of Brian's book 'A Cellarful of Noise'. Greene says they agreed to Epstein's initial terms '25 per cent agent's fee'. It was actually 15% which was originally proposed and changed to 25% a year later.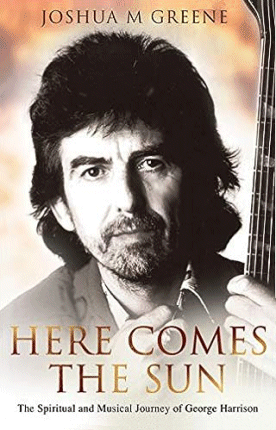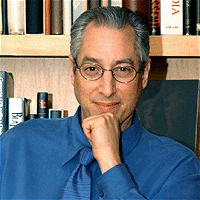 He says that Decca's Dick Rowe told Epstein, "We don't like your boys' sound. Groups are out". The late Dick Rowe always denied he ever said that. The decision to sign them had been left to Mike Smith who had the option of signing one band he'd auditioned on the same day, either The Beatles or Brian Poole & The Tremeloes. Mike picked The Tremeloes. Rowe, who signed The Rolling Stones, had just set up a team to sign new groups.

Joshua wrote "On April 10th, Stuart Sutcliffe died, the victim of a brain haemorrhage resulting from an attack some weeks earlier after a dance". Another myth, there was no such attack and Stu had left the band the year before to study at art college in Germany. Stuart's head injury resulted from a fall down attic steps in Hamburg. The photograph of The Beatles on stage at the Palais Ballroom, Aldershot, is captioned: 'Beginning in 1962, The Beatles played Liverpool's Cavern Club more than three hundred times'. They began playing regularly at The Cavern in 1961 and played less than 300 times.

There are lots of obvious mistakes and myths like this in the book, but they shouldn't detract from the real story of George's spiritual journey and the book has been critically acclaimed: Mia Farrow comments, "Many well-known artists have touched people's hearts with their music, but few have ever succeeded in touching people's souls. That was George's gift, and his story is described here with affection and taste. A wonderful book". Louis Harrison has also said, "I love this book for many reasons, most of all for its fair and sensitive portrayal of my brother's open-minded approach to spirituality. He saw Spirit as belonging to everyone, and that wonderful quality in him comes through here with dignity and insight".