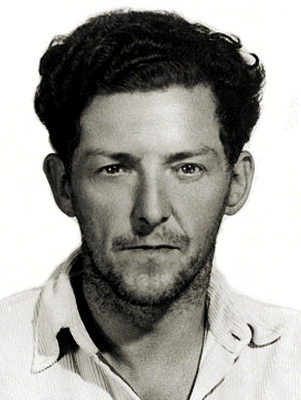 The name Hank Janson was the pseudonym of South London writer Stephen Daniel Francis who began churning out Janson books at the rate of one a month. He was a very controversial pulp author who was tried on obscenity charges on a number of occasions and so many of his books were seized and destroyed that he decided to leave Britain and move to Spain. Francis, born in Lambeth on 28th March 1915, could often write a book in a single week and he also used a variety of pseudonyms, including Ace Capelli, Johnny Grecco, Steve Markham, Tex Ryland, Max Clinton, Duke Linton and Astron Del Maria. He wrote nearly 300 books, 17 of which were published in America between 1963 and 1965 by Gold Star Books, although it is the British Jansons which are now highly collectible, with lots of erotic covers, particularly those done by Reginald Heade. The British sales of the Janson books exceeded more than 13 million copies. Between 1960 and 1971 there were over 160 new Janson novels published.

A conscientious objector during the Second World War, and at one time a member of the Communist Party, he began writing for magazines including Knock-Out and Comet prior to creating a small publishing company called Pendulum Books. Paper supplies were scarce but he secured enough paper to print 20,000 copies of a 24-page book. He decided to write the book on a Friday, which had to be at the printers by the following Monday, so he completed the book over the weekend. It was published in 1946 under the title, 'When Dames Get Tough'. He coined the name Hank Janson, the first name inspired by 'Yank, as the books would all be set in America, a country he was never to visit.

There were often different versions of the character's origin. In one of them he was English and left for the States as a teen, becoming an American citizen working as an assistant to a private eye. He was 6ft 3inches tall weighing 200lbs. He was also a travelling salesman in New York, selling women's cosmetics and getting involved with gangsters and erotic women, but in the majority of the novels he was a Chicago journalist. In order to enhance the pseudonym, a number of the books included a potted biography of the fictitious character, with many readers believing he was a real person.

The paperback books version of Janson read: "Hank Janson tells us that he was born in England during the Great War. There is very little of interest about his early school life except, perhaps, when at the age of fifteen, in order to win a wager with his school friends, he borrowed his brother's motor bike, which he had never previously driven, and entered himself for a cross country endurance race. He smashed his brother's bike and wore his arm in a sling for months afterwards. When he was nineteen, he stowed away on a fishing trawler and started on an adventure which was to last until 1945. Not once during the intervening years did he come back to England. He has dived for pearls in the Pacific, spent two years in the Arctic with a whaling fleet and worked his way through most of the American states. He obtained American nationality some years ago, worked in New York as a truck driver, news reporter and as assistant to a private detective agency. During the war he served in Burma. Two years ago he returned to England and is now living in Surrey with his wife and children, spending his time gardening and writing about his personal experiences in a fictional form. His life has been rich, exciting, and dangerous - and almost, it may be said, as true to life as his stories".

A large part of the success of the paperback books were the erotic women, portrayed on the Jansen covers by Reginald Heade, in poses with ripped blouses and skirts hiked up the women's thighs. The first Janson cover Heade designed was 'This Woman is Dead' and it soon became obvious that the appeal of the salacious covers was partly responsible for the huge success of the books. Heade was a premier graphic artist for British pulp magazines, with over 400 covers to his credit, including his iconic and erotic covers for the Gaywood Press editions of the Janson books. He also penned two novels under the Janson name – 'The Lady is a Killer' and 'The Lady is a Tramp'. Other Janson book cover artists included Robert Maguire, Paul Rader and Harry Barton.