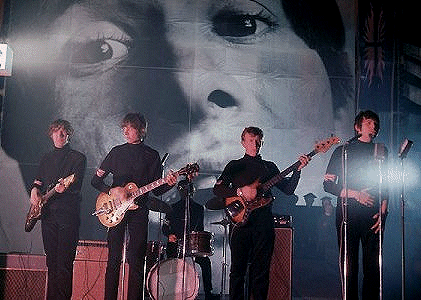 Starring Paul Jones, Jean Shrimpton (she never made another film), Mark London, William Job, Max Bacon, Jeremy Child, The George Bean Group. Producer John Heyman commissioned television writer Johnny Speight to pen a screenplay for him which was intended to be a satire that would "expose the rotten world of pop". He then hired American author Norman Bognor to rewrite the entire script, transforming it.

When he approached Peter Watkins to direct, Watkins also took part in re-writing the screenplay with Bognor. Discussing the making of the movie, Watkins was to say, "In 1966, following the collapse of a film which I had hoped to develop with Albert Finney's production company, on the 1916 Easter uprising in Dublin, I was approached by John Heyman, a British artists' agent, to make a film based on an original screenplay by Johnny Speight, which dealt with the influence of Steven Shorter, a pop star in the 1960s.

Watkins had directed the acclaimed television drama 'Culloden' and also the television depiction of a nuclear attack on Britain called 'The War Game', which the BBC had banned. This was to be his first feature film.

He comments, "American novelist Norman Bognor and I adapted the script, which we re-titled 'Privilege', to emphasise the significance of Steven Shorter as an allegory for the manner in which national states, working via religion, the mass media, sports, popular culture, etc., divert a potential political challenge by young people.

In case this theme appears exaggerated, it is important to keep in mind that it was set in the 'swinging Britain' of the 1960s, and was prescient of the way that popular culture and the media in the US commercialised the anti-war and counter-culture movement in that country as well.
Set in a totalitarian Britain in a fictitious 1970, the film has been described as social fiction rather than science fiction and concerns the manipulation of the young masses by the Establishment via the use of a popular singer as a figurehead to promote religion and Government policy.