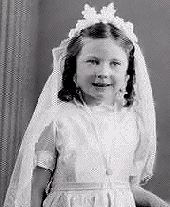 Liverpool's most famous female vocalist singer was born Priscilla Maria Veronica White in Stanley Hospital on 27th May 1943 and grew up in a family with three brothers. She was working as a dictaphone typist at the cable company BICC when she first started singing with local groups. It all began when she went to the Iron Door club with her friend Pauline Behan, who was going steady with George Harrison at the time and was later to marry Gerry Marsden of Gerry and The Pacemakers. The group on stage was Rory Storm and The Hurricanes and Pauline asked them if Cilla could get up with them and sing 'Fever'. As a result she made several further appearances with the band. Rory's drummer was Ritchie Starkey, whom Rory had dubbed Ringo Starr. Rory had also given him his own five-minute spot in the show called 'Starrtime' and he generally sang one song per performance. 'Boys', the song popularised by the Shirelles, was the number he usually performed, but when Cilla began to sing with the band it was also the number that she preferred. There was a bit of a dispute about this, which they resolved by performing it as a duet.

Commenting on the compromise, Cilla said: "We did it as a duet, and even then he didn't concede anything. He had a microphone over the drums and I used to have to sing it bent over his kit".
Ringo also took to calling her 'Swinging Cyril.' While still working as a secretary, Cilla began to sing with the Big Three at the Zodiac Club (where she had previously served coffee) – and was paid for it! She also sang with Kingsize Taylor and The Dominoes, the group led by Ted Taylor, but had to leave the group when they left for Hamburg. The numbers in her small repertoire were 'Fever', 'Always', 'Boys' and 'Summertime'.

On 6th July 1961, in the first issue of Mersey Beat, I ran a feature called Swinging Cilla in which I wrote: "Cilla Black is a Liverpool girl who is starting on the road to fame." The name was a mistake. I'd been rushing to complete the first issue and my mind had gone blank when writing about Cilla, although I remembered her surname related to a colour and decided to plump for 'Cilla Black.' When the issue hit the streets, Cilla White was pleased with the article and said that she liked the sound of the new name and would use it in future.