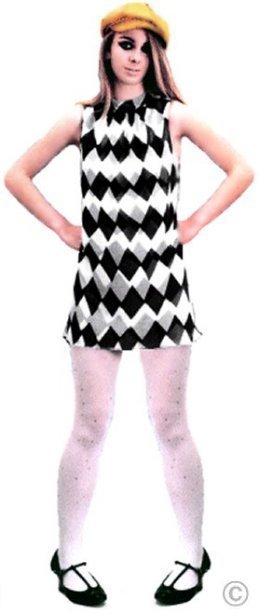 Welcome to Sixties City - I hope you enjoy your visit!
Sixties City is now a '.net' instead of a '.com' but still has well over 500 pages of great 60s information, sounds and images - not bad for a pastime! I would like you to note that the pages now appearing at the old 'sixtiescity.com' address are completely unrelated to this site, the original and best Sixties City, and I cannot hold responsibility for any content or links used there, so please update any site references in your pages and search links - just change '.com' to '.net' - the page names remain the same. In order to help you find all site references to specific information there is a search facility below in case you are looking for something in particular and don't just want to browse around for a while. The latest update to pages now give them a 'best viewing' aspect ratio and resolution of 1680 x 1050 as recommended for Windows 10
If you are still operating on earlier versions, or older monitors, I hope you are not too inconvenienced by this and still find the content interesting, informative and enjoyable!
Site Updated 9th December 2016
- The
Kings Road Sixties Map
has now been reconstructed and enlarged!
Thanks so much to all of you who have visited or mailed me with questions, information and your own personal memories. Although I'm now finding less time to create major items, I'll keep adding new bits here and there and, of course, new articles from Bill Harry and contributions from other generous people such as Danny, Denver and Glenn. Do you have any interesting or unique memories, pictures or anecdotes from the Sixties? Get in touch with me and we can share and re-live them on Sixties City!
| | |
| --- | --- |
| Best wishes always, | |
---
Try searching Sixties City with this Google facility
if you can't see what you want in the main menu

| | |
| --- | --- |
| | Presented here, in his own words, is the definitive story of one of the Sixties' seminal music papers - a fascinating and unique personal insight into the early days of the 'British Beat Boom'. Bill Harry was the original founder of the Liverpool music paper that chronicled the groups and venues responsible for the 'Mersey Sound', the publication that was to give its name to the Sixties phenomenon that has since become almost universally known as Merseybeat. These pages feature over 180 articles from the pen of Bill Harry, providing his unique and informative view on many and varied aspects of Sixties events, personalities, music and culture. |