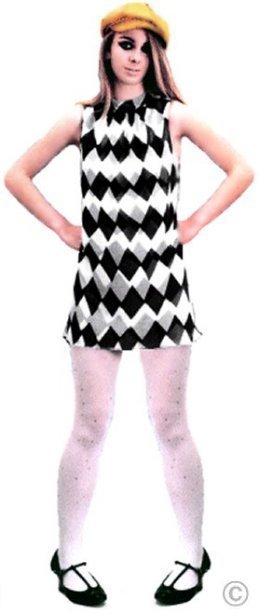 Welcome to Sixties City - I hope you enjoy your visit!

Sixties City is now a '.net' instead of a '.com' but still has well over 500 pages of great 60s information, sounds and images - not bad for a pastime! Please note that the pages now appearing at the old 'sixtiescity.com' address are completely unrelated to this site and I cannot hold responsibility for any content or links used there, so please update any site references in your pages and search links - just change '.com' to '.net' - the page names remain the same. Thanks so much to all of you who have visited or mailed me with questions, information and your own personal memories. Although I'm now finding less time to create major items, I'll keep adding new bits here and there and, of course, new articles from Bill Harry and contributions from other generous people such as Danny, Denver and Glenn. Do you have any interesting or unique memories, pictures or anecdotes from the Sixties? Get in touch with me and we can share and re-live them on Sixties City! Best wishes always,
Try searching Sixties City with this Google facility
if you can't see what you want in the main menu

---
| | |
| --- | --- |
| | Presented here, in his own words, is the definitive story of one of the Sixties' seminal music papers - a fascinating and unique personal insight into the early days of the 'British Beat Boom'. Bill Harry was the original founder of the Liverpool music paper that chronicled the groups and venues responsible for the 'Mersey Sound', the publication that was to give its name to the Sixties phenomenon that has since become almost universally known as Merseybeat. These pages feature over 180 articles from the pen of Bill Harry, providing his unique and informative view on many and varied aspects of Sixties events, personalities, music and culture. |
In memory ....
of significant or notable Sixties people who have recently left us
(Wikipedia list of recent deaths)

Bob Schiller, Grady Tate, Jimmy Beaumont, Terry Downes
Anne Jeffreys, Hugh Hefner, Barry Dennen, Tony Booth
Suzan Farmer, Geoff Wragg, Don Williams, Ann Jellicoe
Mireille Darc, Jerry Lewis, Brian Aldiss, Sir Bruce Forsyth
Haruo Nakajima, Glen Campbell, Doug Insole, Ty Hardin
Robert Hardy, Jeanne Moreau, Hywel Bennett
Deborah Watling, Red West, Martin Landau, Elsa Martinelli
Paul Hollingdale, Roxcy Bolton, Michael Bond, Brian Cant
Anita Pallenberg, Adam West, Jack O'Neill, John Thompson
Peter Sallis, Roberto De Vicenzo, Timo Makinen
John Noakes, Greg Allman, Roger Moore, Dilbagh Athwal

Paul Gabor's 'Monument' project is rock music, evoking the moods and sounds of the sixties, enhanced by the use of symphonic orchestration and several unique forms of expression. It has a vision; an overall concept, a message, a theme: the passing of a generation and era that has had a profound impact on the whole world, The Sixties. The music is visual by nature; ready for a following video-version, and has a well-planned continuation: full album; following albums; full catalog. The EP is essentially ready as a "glorified demo" - as it was designed to be. The project's goal is to elevate an already great music product to fully professional levels and make it available for large audiences using the best talent, production techniques and technology, combined with lots of work and financial support.
Click on the image for website and more information.