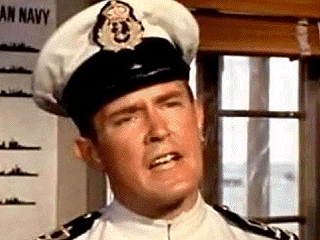 Following 'Oh Boy', he launched another rock series in 1959, 'Boy Meets Girl', which helped to establish Marty Wilde, and followed up the next year with yet another series, this time called 'Wham!'. In 1960 he left for America, deciding he wanted to be an actor, and appeared as Lieutenant Stebbings in the Cary Grant film 'Father Goose' and Mr Hathaway, manager of Shores Hotel in the Elvis Presley film 'Clambake'. Brian Epstein wanted him to produce a Beatles special, so he returned to London and directed 'Around the Beatles' in 1964.

Good had wanted to become a serious actor but could only find bit parts in films and TV shows in America (Captain Henderson in 'Hogan's Heroes', Sidney Cruikshank in 'Run For Your Life' and an auto salesman in 'The Andy Griffith Show'), so he decided to return to rock 'n' roll and launched 'Shindig' for the ABC network in America. Apart from artists such as The Beatles, Roy Orbison and the Everly Brothers, he wanted to feature some of the brilliant black artists whose music he admired but who had few outlets on American television. The station bosses battled with him to prevent this, but he threatened to report them to the Attorney General, Bobby Kennedy, and they backed down. As a result he was the first to bring Aretha Franklin and Tina Turner to the screen and also promoted artists such as Sam Cooke, Jackie Wilson and The Miracles on the programme.

His major love was still the theatre and, in 1968, he produced and wrote 'Catch My Soul' - a rock version of 'Othello' starring Jerry Lee Lewis as Iago, which he staged in Los Angeles. He then produced it in London's West End with P.J. Proby as Iago and himself, blacked up, as Othello. He was also to produce a film of 'Catch My Soul' in 1974 starring Ritchie Havens. In 1969 he returned to television with '33 1/3 Revolutions Per Monkee', which he also wrote and produced. He continued to produce specials on artists such as Andy Williams and also another television rock show featuring Ray Charles, Jethro Tull and The Nice.

His life changed when he was the subject of a 'This Is Your Life' show on 18th March 1970. A former college tutor of his appeared and said "Jack Good could have done anything". Good recalled, "I thought, 'what have I done?' I have destroyed and corrupted the youth of this country and corrupted myself too. I have failed because I have not done anything useful to improve people's lives".