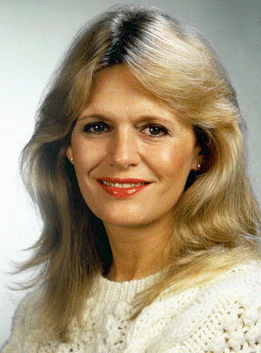 They called her 'the Battersea Bardot' and 'the new Julie Christie', although actress Carol White, born in Hammersmith, London in 1943, had enough skill and originality to become a major name in her own right – but a number of wrong decisions and some bad advice, together with the fact that some of her affairs might have offended powerful people, saw a promising career virtually peter out. She is still remembered for the impact she made in a harrowing television play called 'Cathy Come Home', which created great controversy when it was first transmitted in November 1966 as part of 'The Wednesday Play' series on BBC TV.

It was Tony Garnett's first 'Wednesday Play' as producer and was directed by Ken Loach from a story in which writer Jeremy Sandford had investigated the plight of the homeless and its effect on family life.'The Wednesday Play' had an average audience of eight million, but a staggering twelve million watched 'Cathy Come Home.'

Earlier, Carol had appeared in another important television play produced by the same team. 'Up The Junction' had been written by Sandford's wife Nell Dunn and was the tale of an affluent Chelsea girl who goes to live on the 'wron'g side of Chelsea Bridge, in Battersea, and the experiences she has among the 'working class' girls – and boys. Carol starred with Geraldine Aherman and Vickery Turner and the episodic play was later to be filmed, with another Sixties 'pin up', Suzi Kendall, in the starring role. The year after 'Cathy Come Home' Carol appeared in the title role of Garnett and Loach's 'Poor Cow', also from a script by Nell Dunn and the film seemed set to launch Carol on a promising career in the movies.

Although she can be regarded as one of the glamorous 'dolly bird' British film actresses of the sixties, along with Charlotte Rampling, Sarah Miles, Julie Christie, Susannah York and several others, in 'Poor Cow' she was deglamourised. She appeared as Joy, an inarticulate housewife whose husband (John Bindon) is jailed for burglary. She drifts aimlessly from job to job, from barmaid to nude photographic model, giving birth, setting up house with another criminal (Terence Stamp), an ex-thief mate of her husband, just out of jail – and fated to return to prison. She has her brief moments of happiness in this rather bleak film which featured music by Donovan. 'Poor Cow' received good reviews on both sides of the Atlantic and Hollywood beckoned after she'd appeared in 'I'll Never Forget What's 'Is Name.'

At the time she was riding the crest of a wave and a decision at this stage of her career was crucial – she took the wrong one. She turned down the role in Ken Russell's acclaimed 'Women In Love' opposite Glenda Jackson to appear in a lacklustre American potboiler called 'Daddy's Gone A Hunting.' Another chance to shine came along when she was offered 'The Grasshopper.' However, when she had an affair with her co-star Paul Burke, Burke's wife tried to commit suicide and it became the talk of Hollywood. Levine said that she had contravened a clause in her agreement and the role then went to Jacqueline Bisset – and it made her a star.

American films such as 'Something Big', with Dean Martin, did her reputation no good and it took films made in Britain such as 'The Man Who Had Power Over Women' and 'Dulcima' to stretch her as an actress.