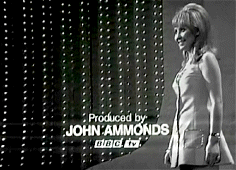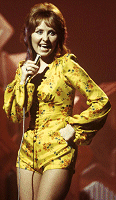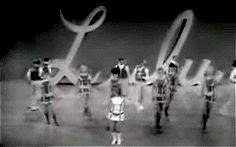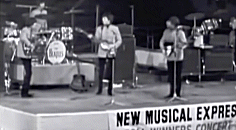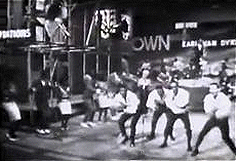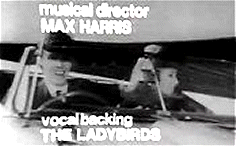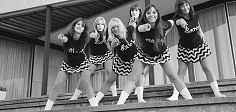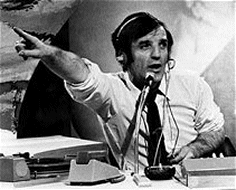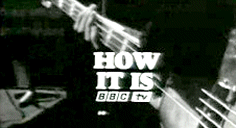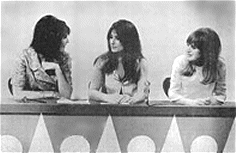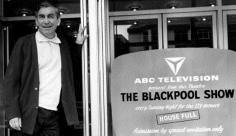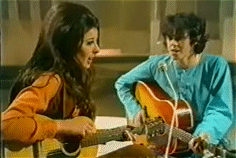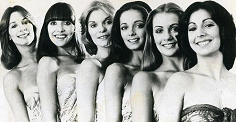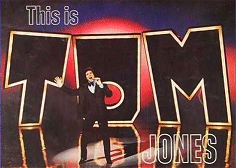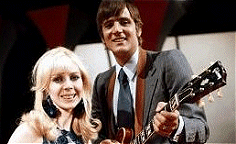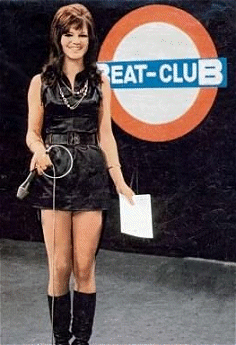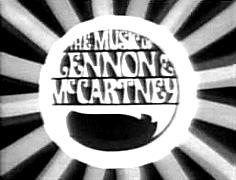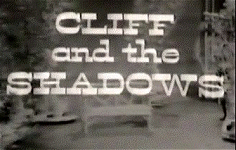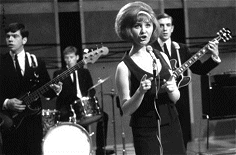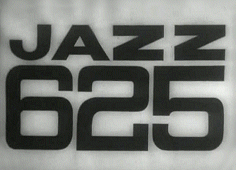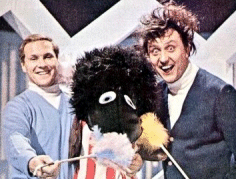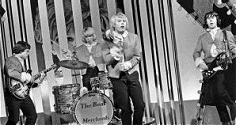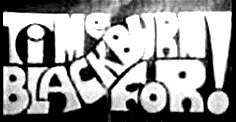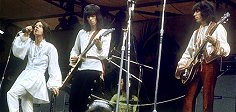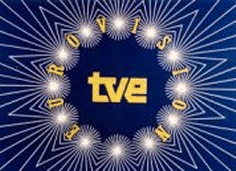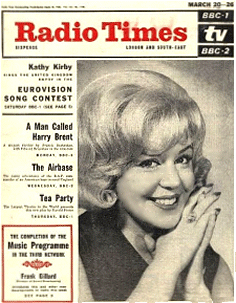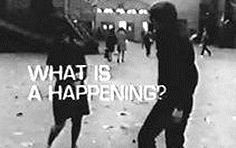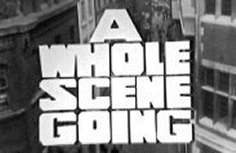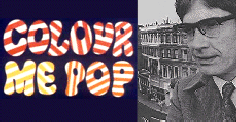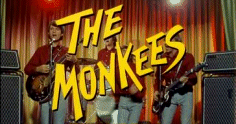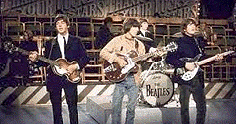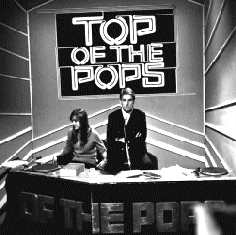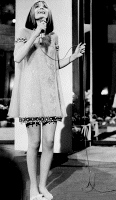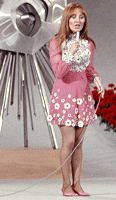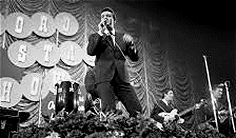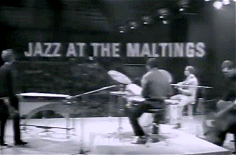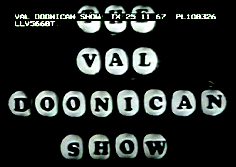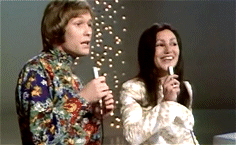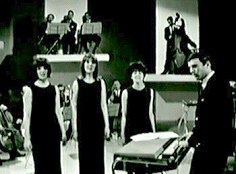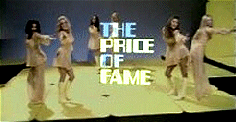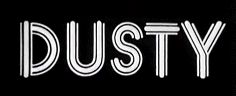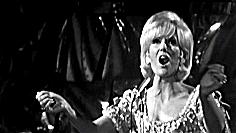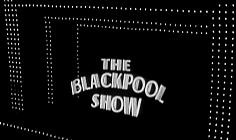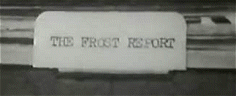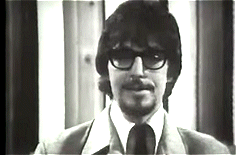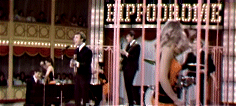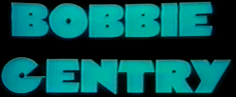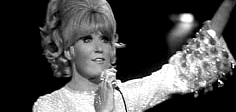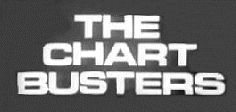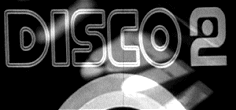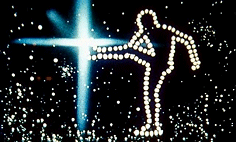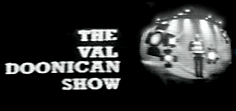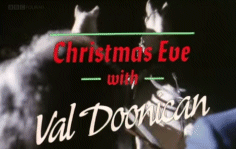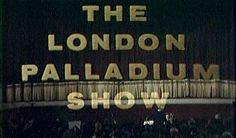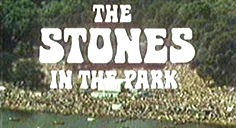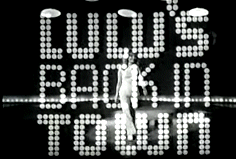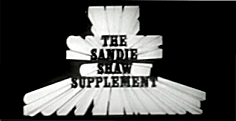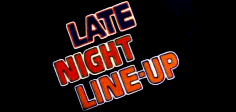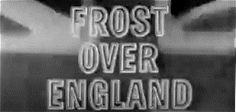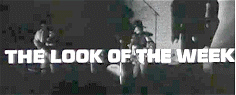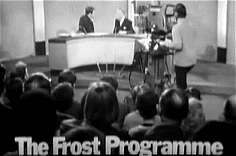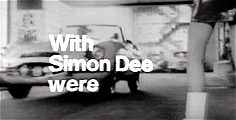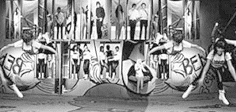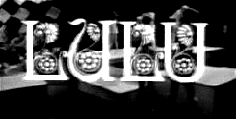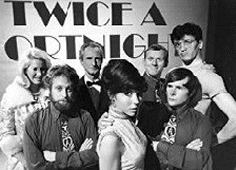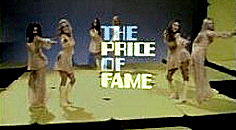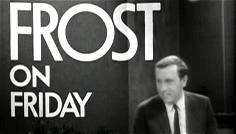 HERE COME THE POP STARS REDIFFUSION 1965 Unknown transmission dates
Director: Rollo Gamble. A showcase series in which pop stars mimed to their current chart hits.



THE NEW CHRISTY MINSTRELS SOUTHERN 1965 Unknown transmission dates
A 4 episode x 30 minute series (as well as 2 radio shows for the BBC in 1965, the on 4th and 11th April, produced by John Hooper) featuring the American folk group, which probably had more people in various formations than Hawkwind! In England, the group's concert and TV appearances were booked by none other than Brian Epstein. Musical director for the group, Mike Settle, left in the mid-60's and took some other members of the group with him, including Kenny Rogers, and together they formed a very successful group, the First Edition. Gravel-voiced lead singer Barry McGuire went on to perform as a solo act and hit big with his own number one song in 1965, 'Eve Of Destruction'.



THE VAL DOONICAN SHOW BBC1 1965 - 1975


Produced by John Ammonds, Val made 64 episodes of his middle of the road music show for the BBC between 1965 and 1970, with many guest appearances. Musical backing was by the Ken Thorne Orchestra (1965 - 1966) and the Peter Knight orchestra (1967 - 1969) with the Cliff Adams Singers on backing vocals and The Gojos dancing. The show was also broadcast by ABC in the USA. So much could be said, but it was a superb, entertaining and often heart-warming music show with Val often in duet with his guests. The show's 'trademarks' were Val's colourful sweaters and his end-of-the-show rocking chair.
A further 34 episodes were made between 1970 - 1975 and, as THE VAL DOONICAN MUSIC SHOW, 81 episodes were produced over 9 series from 1975, ending with a Christmas Eve special in 1986. In all, Val made 24 seasons of shows, 17 of which were recorded live. There were also later 'other' shows'.



MILLIE IN JAMAICA REDIFFUSION 6th January 1965
Directed by Rollo Gamble and produced by Elkan Allan, this was a documentary-style 45-minute 'special' on the story of the rise and homecoming of Millie Small who had a big chart success with 'My Boy Lollipop'.
From the slums of Kingston to top of the pops in one year. A camera team went with her to Jamaica to retrace her story and meet some of the island's other stars including Louise Bennett, Count Ossie and his drums, Jimmy Cliff, Roy Panton, Tony Washington, Lord Creator, Byron Lee and his Dragonaires, Lord Jellicoe, The Shipwreckers and Prince Buster. Photography was by Michael Rhodes and Sound by Keith Barber and Freddie Slade.



A BOY CALLED DONOVAN REDIFFUSION 19th January 1965
A black and white TV movie documentary about the British folk singer, directed by Charles Squires, and also featuring David Mills as Gypsy Dave.



GADZOOKS! IT'S ALL HAPPENING BBC2 1st February 1965 - 27th September 1965 Please see specific page on Gadzooks!
Replacing 'The Beat Room', this was another black and white pop showcase programme which was presented by Alan David, pianist Peter London (as Peter Cooke) and Christine Holmes, who also co-hosted the popular children's programme 'Crackerjack!'. The Beat Girls remained as the dancers. Marianne Faithfull also did a 4-show stint as resident guest host. The entire series lasted for 35 shows and was the vehicle for David Bowie's first television performance as 'Davy Jones and The Manish Boys', on 8th March 1965, with 'I Pity The Fool'. Bowie refused to accede to BBC requests to cut his hair before the show. "Search for a Star" winner Judi Johnson also made her first BBC TV appearance on Monday 15th March and Twinkle debuted on Monday 29th March. Other artists appearing on this particular show were: Peter Cook, Doris Henderson, The Three Bells, Adrienne Posta and The Mike Leander Combo. The show's original producer was Barry Langford, then Michael Hurll for one show before Terence Hughes completed the last 6 shows. On 31st May it was renamed GADZOOKS! IT'S THE IN-CROWD which had Lulu co-presenting with Alan David. On 12th July it was again renamed to just plain GADZOOKS!



CARROLL CALLING ATV 14th April 1965 - 16th June 1965
A spin-off musical series for Ronnie Carroll, with regulars Janie Marden, The Seekers and Topo Gigio, resulting from the 1964 series CALL IN ON CARROLL



THE BACHARACH SOUND GRANADA 14th April 1965
Directed by Philip Casson and produced by Johnny Hamp, this special starring Burt Bacharach was recorded at the Chelsea Palace studios. Guests were Chuck Jackson, The Breakaways, The Merseybeats, The Searchers, Dusty Springfield and Dionne Warwick.



BIG BEAT '65 ABC 18th April 1965
This was the NME Poll Winners Concert, first recorded in 1961 as part of the Big Night Out series. It was recorded at the Empire Pool, Wembley on 12th February, directed by Mark Stuart and hosted by Jimmy Savile, Keith Fordyce and Cathy McGowan. It featured performances including The Beatles, Dusty Springfield, Cilla Black, Sounds Incorporated, Donovan, Them, The Searchers, The Echoes, The Animals and The Rolling Stones. A disagreement at this event resulted in neither the Beatles nor the Stones allowing their performances to be filmed the following year. The 1967 and 1968 shows were never transmitted.



THE SOUND OF MOTOWN REDIFFUSION 28th April 1965
Director: Rollo Gamble. Dusty Springfield introduced this special featuring Motown recording stars Martha and The Vandellas, Marvin Gaye, Smokey Robinson and The Miracles, The Supremes, The Temptations and Stevie Wonder in live performances recorded in London on 18th March.



THE BRITISH SONG CONTEST REDIFFUSION 24th May 1965 - 26th May 1965
A three day event held at The Dome concert hall, Brighton, which was designed to select an act to represent the UK at the San Remo Song Festival later in the year. Directed by Rollo Gamble and compered by Keith Fordyce and Anne Nightingale, with Bob Miller and The Millermen, over five hundred entries were whittled down to sixteen for the three-day event which was televised daily on ITV by Rediffusion London. The contest's large fourteen-person judging panel comprised top TV producers and the eventual winner was Kenny Lynch's 'I'll Stay by You'. The Music Publishers' Association announced that a second British Song Festival would be staged in Brighton in July 1966. Rediffusion already had TV rights and negotiations were also taking place for the BBC to cover the event on radio, but there seems to be no evidence that the second event actually took place. Monday 24th: Dave Berry and The Cruisers, Cliff Bennett and The Rebel Rousers, Maureen Evans, Marianne Faithful, The Ivy League, Kenny Lynch, The Moody Blues, Helen Shapiro. Tuesday 25th: Elkie Brooks, Wayne Fontana and The Mindbenders, Billy J. Kramer, Lulu, Manfred Mann, Julie Rogers, Mark Wynter. Wednesday 26th: Final performances, judging and awards.



HEARTSONG REDIFFUSION 14th June 1965 - 19th July 1965


A series of late night 30-minute Folk shows shown at various times after 10pm, based on songs with a distinct theme each week, war, love, work, heroes, the wild west etc. The TV Times described it as "A programme of illustrated songs, sung from the heart". The producers employed Alexis Korner as the musical director, who wasn't an unknown as he had also worked on Rediffusion's FIVE O'CLOCK CLUB. The show also gave valuable screen time to Julie Felix who, over the next five years or so, would become a familiar face and voice on British TV. Despite introducing guests like Marianne Faithfull, Buffy Sainte-Marie, Beverly Todd, Steve Darbishire, Paul McNeill and Josh White the show only lasted for six editions. Produced by Clive Goodwin and directed by Robert Fleming



THE FRANKIE VAUGHAN SHOW ATV 21st August 1965 - 11th June 1966
Two six--episode music series, produced by Colin Clews, for the debonair high-kicking 'moonlight man'. This was a semi-variety show but included musical guests such as Tom Jones, The Kaye Sisters, Millicent Martin, The Seekers, Dickie Valentine and Audrey Jeans.



THE SINGING CITY BBC1 31st August 1965


With its Welsh and Irish roots, Liverpool was always a musical city. This 50 minute documentary looked at how Liverpool council displaced thousands of families from the city centre, rehousing them in the suburbs, and the immediate effects of this migration, taking in different aspects of the cultural makeup, from Catholic and Protestant rituals to football terraces, comedians like Ken Dodd and the deep-rooted folk music tradition.



THE COMMONWEALTH JAZZ CLUB BBC2 2nd September 1965 - 30th September 1965


This was a sister program to JAZZ 625 and was also produced by Terry Henerby, running for 4 half-hour episodes from 2nd to 30th September, on Thursdays 10:30pm. The CBC (Canada) cooperated with the BBC and Australia's ABC to produce this series. Canadians contributed two segments, with radio announcer Phil McKellar as host for both. In one, he introduced the Jimmy Dale Orchestra and The Sonny Greenwich Quartet, with guitar legend Sonny Greenwich, Doug Willson on bass, Bob Angus on piano, and Jerry Fuller on drums. The other show featured the Tony Collacott Trio, with Collacott on piano, Bob Puce on bass, and Ricky Manus on drums, and the Rob McConnell Quartet, with trombonist McConnell supported by Ed Bickert (guitar) Bill Butto (bass) and Bruck Farquhar (drums).



CLIFF AND THE SHADOWS ATV 15th September 1965 - 29th September 1965
The ATV network ran a short series with this title, each 25 minutes, for three consecutive weekly shows in September 1965. Recorded in April, produced by Colin Clews, Jack Parnell and His Orchestra provided backing music and also involved were The Mike Sammes Singers (billed as The Michael Sammes Singers) and The Malcolm Clare Dancers. Dancers Joan Palethorpe and Audrey Bayley, who had recorded and performed with Cliff for the Aladdin And His Wonderful Lamp pantomime, also featured in many numbers.



BEAT CLUB (EDF / ARD Germany) 25th September 1965 - 9th December 1972
A small diversion as it was a significant show: This monthly British-style pop programme ran for 83 episodes (plus one 'best of') on German television between 1965 and 1972. Episode 18 was filmed at The Marquee Club in London. Co-created by Gerd Augustin and Mike Leckebusch, the show premiered on 25th September 1965 with Augustin and Uschi Nerke hosting. After eight episodes, Augustin was replaced by DJ Dave Lee Travis. Around 1967, the 'Go-Go-Girls' were introduced to dance when performers couldn't appear. In early 1969 Travis was replaced by Dave Dee (of Dave Dee, Dozy, Beaky, Mick & Tich). Now - back to the U.K. .....



STRAMASH! BBC SCOTLAND 4th October 1965 - 4th February 1966
A weekly pop programme shown at 6.30pm, billed as 'The big noise from Glasgow', featured regulars Lulu and The Luvvers, The Senate with Sol Byron, The Three Bells (Bonnie, Jim and Maxine Brown) and two dance troupes, The Stramashers (a six-girl dance group) and The Lindella Movers. It was produced and directed by David Bell with Bruce McClure on choreography and Helen Rae on designs. The one English act to appear regularly was Peter London. 'Hosted' by Christian (Chris McClure), artists who appeared on the show included The Marmalade, The Beatstalkers, Billy J. Kramer and The Dakotas, Elkie Brooks, The Fortunes, Anita Harris, Herman's Hermits, Tom Jones, Jonathan King, The Ivy League, Peter and Gordon, Barry Ryan, Paul Simon, Jimmy Witherspoon, Fontella Bass, Adam Faith, Wayne Fontana, The Hollies, Pinkerton's Assorted Colours and Sandie Shaw. The 13 editions of the first series were networked weekly by BBC1 until 3rd January 1966 with a further four being shown in Scotland only from 14th January. As there was no official compere, the 'non-stop' format made it possible to get 14 songs into the 30 minute show.



POP THE QUESTION SOUTHERN 12th October 1965 - Spring (?) 1966
Recorded at the Winter Gardens, Margate, directed by Mike Mansfield, this was an early pop quiz show due to begin 28th September, but which actually began on 12th October, hosted by Muriel Young with Shaw Taylor. Don Wardell took over later, joined by Cathy McGowan for three shows. The first programme featured Dusty Springfield, Johnny Gustafson and Madeleine Bell. The show toured the region and, on 7th December 1965, it was from the Marlowe Theatre Canterbury and included Mark Wynter. The show ended during 1966, being replaced with COUNTDOWN. Pirate DJ Roger 'Twiggy' Day said "In 1965 I appeared on Southern TV's 'Pop The Question' at the Winter Gardens as a contestant answering questions on Pop music (surprise) - well, my nickname was "Juke Box Jo". My team won of course and Muriel Young presented me with three L.P's. Guest group were The Fortunes by the way, and Chris Andrews was on my team, or was I on his".



FRANK IFIELD SINGS ATV 20th October 1965 - 24th November 1965
Frank had some 'specials' on ATV, 1st September 1963, 26th February 1964 and an ATV Christmas show as well as a one off special for Rediffusion in March 1965. ATV offered him this short series of 30-minute shows in October 1965, in the prime time slot 9.10pm - 9.40 pm. Series producer was Jon Scoffield. A regular guest was comedian Ted Rogers and backing was provided by the Jack Parnell Orchestra and the Mike Sammes Singers with the Pamela Devis dancers. Other acts were not provided by established stars but by understudies from West End shows, of whom Frank said "It's a good chance to give these understudies the limelight they never usually get".



THE CHART BUSTERS SOUTHERN 22nd October 1965 - 3rd December 1965


One of quite a few short-lived pop programmes directed by Mike Mansfield for Southern, this one hosted by Shaw 'Police 5' Taylor and Terence Carroll. The show examined the music business from a male perspective as 'Ladybirds' had done for females, as Mansfield told the TV Times "As a series, it is obviously not going to be as pretty or sentimental as Ladybirds". Among the artists featured were Adam Faith, Billy Fury, The Ivy League, Mark Wynter, Kenny Lynch, Tom Jones and The Dave Clark Five. The show wasn't networked, but was seen in the Border region later in the year.



THE GLAD RAG BALL ATV 8th December 1965


Jimmy Tarbuck introduced this cabaret from the London Students Carnival held on 19th November at the Empire Pool, Wembley, with Lionel Blair and His Dancers and music by Ted Heath and His Music. Acts appearing were Donovan, Frankie Vaughan, The Three Bells and The Who. It also included a fashion parade and interviews with Suzy Kendall and Dudley Moore. Produced by Albert Locke.



THE MUSIC OF LENNON AND McCARTNEY GRANADA 15th December 1965
Directed by Philip Casson and produced by Johnny Hamp, this was a special programme which featured John and Paul introducing favourite versions of their own songs. Stars also appearing were The Beatles, Cilla Black, Tony Crombie, Marianne Faithfull, Peter and Gordon, Esther Phillips, Billy J.Kramer and The Dakotas, and Peter Sellers. The George Martin Orchestra provided musical backing with choreography by the Pamela Devis Dancers.



NOW! TWW 22nd December 1965 - 22nd July 1966
"We are abandoning the all pop show to give a wider view of young people today" said Bryan Michie in reference to the demise of DISCS A GO-GO.
This new series, a mixture of fashion, music and records, saw Michael Palin debut as a presenter in his first television job. He was assisted by Wendy Varnals (replaced on one occasion by Billie Davis) who contributed tongue in cheek comment upon the teenage scene. Palin was to say "It was very cumbersome, with four presenters and two or three groups who had to be got on and off the small stage. Top of the Pops could have three or four big names but we could afford only one and had to take whatever we could get for virtually nothing".

Despite that, the short-lived show managed to attract an awful lot of top names that included P.J.Proby, Rod Stewart, Eric Clapton, The Animals, Manfred Mann, Peter Cook and Dudley Moore, The Walker Brothers, The Fortunes, Tracy Rogers, Little Stevie Wonder, Georgie Fame, Lulu, The Yardbirds, Herman's Hermits, Freddie and The Dreamers, Diane Ferraz , Nicky Scott, Valerie Masters, The Alan Price Set, The Everly Brothers, Patti Labelle and The Belles, Bluesology Inc., Neil Christian, The Troggs, Wayne Fontana and The Hollies. A pop personality contest began on 15th April 1966, in which Tom Jones was one of the judges, and a talent contest called Popportunity Now was launched on 1st July 1966 to which 153 local acts entered, 26 were auditioned and the best 10 made the show. These included The Next of Kin, The In Set, Sect Maniacs, The Sensational Sultans, The Vagrants, The Mountain Men, Mike Starr and The Citizens, Pentworths People, and The Silverstone Set. Judges included Tom Jones and Spencer Davis and the winners were announced a fortnight later. The final programme on 22nd July 1966, featured Dave Dee, Dozy Beaky Mick and Tich, and Georgie Fame.



THE JULIE ANDREWS SHOW BBC1 24th December 1965
Produced by Alan Handley. An American Christmas special production for the musical star with backing from the Irwin Kostal orchestra. The programme received a repeat showing on 31st December 1967.



CLIFF RICHARD'S CHRISTMAS CHEER BBC1 25th December 1965
Cliff's second BBC special and his third Christmas themed special. Many of the songs are Christmas themed, interspersed by Cliff and the various guests doing short Christmas themed jokes or song introductions. Guests included comedian Jimmy Tarbuck and singer Frank Ifield. A piano version of The Shadows' Wonderful Land was performed by bassist John Rostill. Although made as a one-off Christmas special for 1965, this proved to be the start of a run of annual Christmas shows by Cliff, albeit on different networks. Others being WISH UPON A WISHBONE for ITV in 1966 and an adaptation of his live 'pantomime' ALADDIN AND HIS WONDERFUL LAMP for Rediffusion London in 1967.


A WHOLE SCENE GOING BBC1 5th January 1966 - 15th June 1966


Consisting of 24 x 35-minute black and white episodes produced by Elizabeth Cowley and directed by Tom Savage, premiering on 5th January, 'Scene' was a youth music, talk and fashion show presented by Wendy Varnals and Barry Fantoni, featuring Lulu as the regular guest star. Broadcast at 6:30pm on Wednesdays, a band would appear every week and perform two numbers, sometimes live. Among those appearing were The Who, The Kinks, The Pretty Things, The Spencer Davis Group, Herman's Hermits, The Dave Clark Five and The Small Faces. Pop personalities including Mickie Most and Pete Townshend were subjected to quite searching interviews in the 'Hot Seat' feature and it was on this programme that Twiggy made her first TV appearance. Designed by Ken Jones, Directed by Tom Savage, Produced by Elizabeth Cowley.

On 8th June The Yardbirds performed 'Over, Under, Sideways, Down', The Kinks performed 'Sunny Afternoon', 'Dave Dee, Dozy, Beaky, Mick and Titch performed 'Hideaway'. Ray Nance sang 'Lady Be Good', Ravi Shankar performed a raga, talked about Indian 'pop' music and took questions from the audience including members of The Yardbirds. Dave Dee, Dozy, Beaky, Mick and Tich toured Paris and talked about Parisian lifestyles while Charlton Heston was in the 'hot seat' answering questions from the audience. The show was axed after just one series when, on 1st August 1966 a miming ban was to be imposed by the Musicians Union which affected the presentation. A BBC spokesman said "A Whole Scene Going will not now return in the autumn after its present run finishes on June 15th" and a spokesman for the show told Melody Maker "We're all very depressed about it. It's one of the quirks of the new programme schedule. Big changes are planned for the autumn and it was decided there wasn't room for 'A Whole Scene Going' ". It was replaced shortly afterwards with Simon Dee's chat show DEE TIME.



THE FROST REPORT BBC1 10th March 1966 - 26th December 1967
This satirical television show, a successor to 'That Was The Week That Was', was hosted by David Frost. It ran for 28 episodes (including 2 'specials') in two series, from 10th March 1966 to 26th December 1967. Although a satirical and comedy show which introduced John Cleese, Ronnie Barker, and Ronnie Corbett to television, it launched the careers of other writers and performers. Antony Jay wrote many of Frost's scripts. It also contained musical interludes with Julie Felix as the resident singer and Tom lehrer occasionally performing songs. The main cast were David Frost, Ronnie Corbett, John Cleese, Ronnie Barker, Sheila Steafel and Nicky Henson. A compilation from the first series titled FROST OVER ENGLAND (featuring the classic Cleese/Barker/Corbett class sketch that parodied the British class system) won the Rose d'Or at the 1967 Montreux festival. The shows were produced by James Gilbert. A slightly more serious series of interviews entitled THE FROST PROGRAMME was later aired by Rediffusion, followed by FROST ON FRIDAY (Saturday / Sunday) aired by London Weekend Television 2nd August 1968 - 29th March 1970, all of which contained musical elements featuring top artists.



THIRSTY BOOTS ULSTER 23rd May 1966 - 8th August 1966
A 12-part musical series featuring the talents of Roger Whittaker, first shown on Monday 23rd May.



THIS IS PETULA CLARK BBC1 16th June 1966 - 16th January 1968
This was a comedy/variety television show, produced by Yvonne Littlewood, that ran for 2 seasons, the first six-episode series starting on 16th June 1966 and a seven-episode series from 5th December 1967 to 16th January 1968. Petula intermingled her own contemporary hits with other popular standards and introduced the British public to international stars who were relatively unknown in the UK. Guests included Claude François, Raphael, Fred Bongusto, Cornelia Froboess, Sven Atmonson and Les Surfs as well as more well-known artists such as Matt Monro, Dudley Moore, Anthony Newley and Sacha Distel. Vocal backing was provided by The Breakaways and musical backing by The Harry Rabinowitz Orchestra.



THE BLACKPOOL SHOW ABC 19th June 1966 - 13th August 1967
There were 16 episodes, over 2 series, of this one hour Sunday night variety show originating from the ABC Theatre in the British seaside city of Blackpool. Dickie Henderson and Tony Hancock hosted with Bob Sharples as the bandleader. The Peter Gordeno dancers featured in the first series. A huge number of guests from the music and comedy worlds included Cilla Black, Dusty Springfield, The Seekers, The Shadows, The Rockin' Berries, The Bachelors, Frank Ifield, Frankie Vaughan, Mel Tormé, Matt Monro, Frankie Howerd, Bruce Forsyth, Dave Allen, Les Dawson, Mike and Bernie Winters, Arthur Askey, Bob Monkhouse, Freddie 'Parrotface' Davies and Jimmy Clitheroe. The series was mainly produced by Mark Stuart. hancock missed two shows, where he was replaced by Dave Allen and Bruce Forsyth respectively.



CILLA AT THE SAVOY REDIFFUSION 6th July 1966
John Robins produced this Cilla spectacular, televised from the Savoy Hotel, during her 6-week cabaret season . Musical backing was by the George Martin orchestra, with the Peter Gordeno dancers appearing.
In April 1966, Cilla opened in a 3-week cabaret season at London's Savoy Hotel. On her final Sunday, she starred in her own television special produced by her manager Brian Epstein's film company, Subafilms. It was the first colour television show of its kind to be made by an independent producer in Britain. The show was broadcast in the UK in black and white, but aired in colour in The Netherlands and the USA, and was one of the most watched television 'specials' of the 1960s. Her performances included: 'Let Me Entertain You', Medley: 'By Myself' / 'Tonight' / 'Let There Be Love', 'What's A Nice Kid Like You Doing In A Place Like This?', 'If I Had A Hammer', 'Pick Up A Cane', 'Yesterday', 'Anyone Who Had A Heart', 'September In The Rain', 'Sing A Rainbow', 'Alfie' and 'You're My World.



THE DICKIE VALENTINE SHOW ATV 6th July 1966 - 6th October 1967
Two series (6th July 1966 - 31st August 1966 and 11th August 1967 - 6th October 1967(?) for this talented singer, who started as a door boy at the Palladium and hit stardom in the late Fifties. Both series were produced by Dick Leeman, the 1967 shows featuring Pan's People with choreography by Flick Colby. Sadly, Dickie was to die in a car crash (with Sid Boatman and drummer dave Pearson), aged 41, on 6th May 1971. Dickie Valentine was accompanied by pianist Sid Boatman, bandleader Jack Parnell, vocal backing group The Breakaways, and dance troupe Pans People. In the first series they were still The Beat Girls - the new line-up with Ruth Pearson appeared on the show in September and October 1967.



DUSTY BBC1 18th August 1966 - 19th September 1967
Dusty Springfield provided two six-show series for BBC TV. Dudley Moore guested on the very first show. They were more of a solo vehicle for her own vocal talents rather than a pop music show but they also carried their share of guest stars such as Tom Jones and Jose Feliciano. Produced by Stanley Dorfman, the series ran for two seasons, 18th August to 22nd September 1966 (shown at 9pm on Thursdays) and 15th August to 19th September 1967 (shown at 9.05 on Tuesdays). Musical backing for both series was provided by musical director Johnny Pearson and his orchestra with Madeline Bell, Lesley Duncan and Margaret Stredder on backing vocals. Show #4 of the second series featured Tom Jones as the guest artist and songs included: Dusty: 'By Myself', 'Sunny'. Tom Jones: 'Two Brothers', 'I'll Never Fall in Love Again'. Dusty with Tom Jones: 'Oh Baby Baby'. Dusty: 'Time After Time', 'You'd Better Run'.

The show was titled 'Dusty' in the opening credits, although the closing credits read 'The Dusty Springfield Show'. The series was produced by Stanley Dorfman with rehearsals and taping of the series starting in May 1966 at the BBC TV Theatre in Shepherds Bush. Six shows were made and broadcast later in the year, during August and September, in the 9pm slot vacated by Petula Clark's show. A second series was commissioned for 1967, with more prestige than the first and featuring special guests, sometimes in non-musical appearances, including Warren Mitchell (in his Alf Garnett character) and comedian Woody Allen. "It was what agent could get his client on whatever show was important to be on at that time" said Dusty. "You know how they get lists of shows that you ought to be on". Despite the success of the series, Dusty took her talent to ITV in 1968 where IT MUST BE DUSTY was broadcast at various times across the ITV regions. Dusty returned to the BBC the following year in another series called DECIDEDLY DUSTY.



TOM JONES ATV 7th September 1966 - 9th May 1967
Producers - Colin Clews (6 episodes 1966) Alan Tarrant (1 episode 1967). A half-hour series with the Jones boy doing his action-packed thing in 6 shows from 7th September to 14th October, with a further single 'special' show broadcast on 9th May 1967. Musical backing was by The Jack Parnell Orchestra and The Mike Sammes Singers.



HERD AT THE SCENE TWW 16th September 1966 - 28th November 1966
Following on from DISCS A GO-GO and taking the place vacated by NOW! came this strangely-named 30 minute pop 'series', which only lasted for three shows. Produced by Terry Delaney, the show had no official comperes and the performers did their own introductions. The first edition was transmitted on Friday 16th September at 6.30pm, introduced by The Small Faces and the St Louis Union. The second show, screened the following month, included Herman's Hermits and The Small Faces while the third and final edition involved The Spencer Davis Group and Pussyfoot.



HIPPODROME REDIFFUSION 20th September 1966 - 29th December 1966


This 11 x 55-minute series was a co-production with the US network CBS and filmed using two sets of cameras – one in 405-line monochrome for the UK viewers, another in 525-line colour for US transmission, and was the first variety show in British television to be made on colour video tape. Although it was a British series, produced by Joseph Cates and directed by Peter Croft, it first premiered in the USA where CBS aired the series from 5th July through September 1966 as a Summer replacement series for 'The Red Skelton Hour'. The series premiered in the UK on 20th September 1966, being seen here in monocrome as colour TV broadcasting had not yet begun in Britain. Filming began on 19th April 1966, with Trini Lopez and The Dave Clark Five and with Nancy Sinatra and Paul & Barry Ryan on 26th April. It was produced in the gigantic studio five at Wembley where a full-sized circus ring was constructed to accommodate a whole range of circus acts, alongside comedians and weekly pop acts, including The Zombies, The Animals, Gerry and The Pacemakers, The Searchers, Dusty Springfield and The Everly Brothers. One advantageous feature of the US input was that the show could attract major stars from the other side of the Atlantic. One episode included The Everly Brothers, Dusty Springfield, circus acts Les Volants, Ruppert Bears and El Gran Tonisko, and the band of the Royal Air Force. In another show, Woody Allen hosted and had to box with a kangaroo. Plainly terrified, Woody lost on points.



COUNTDOWN SOUTHERN 1st October 1966 - 24th December 1966
Two pilots were made in the spring (2nd April and 14th June) of 1966 before it was networked in the autumn schedule. Produced by Mike Mansfield, the show's theme was recorded by Tom Jones and The Squires. The 13 shows were pre-recorded, live, on a Tuesday but shown on Saturdays at different times depending on the region - 4pm Southern and Border, 11.45pm ATV London and TWW. Muriel Young continued to host, assisted by Don Wardell, in a show which the TV Times described as 'A chartbusting panel show in which top popsters compete to test their knowledge of the current disc scene and sing for their supper'. It ran for 13 episodes from 1st October, the first show featuring Dave Dee Dozy Beaky Mick and Tich, Sandie Shaw, Lulu, Adam Faith, Simon Dee and either Hayley Mills or Jean Shrimpton.

Various sources list others included as: 8th Oct: Una Stubbs, Julie Rogers, Susan Maughan, The Spencer Davis Group, Kenny Everett, Paul Jones, Eric Burdon and The Animals. 15th Oct: Eric Burdon, Cilla, David Garrick and The New Vaudeville Band. 22nd Oct: Herman's Hermits, The Searchers, Cleo Laine, Carolyn Hester, Virginia Ironside and Pete Murray. 29th Oct: Salena Jones, Marion Montgomery, Manfred Mann, Alan Freeman, and Cat Stevens. 5th Nov: The Dave Clark Five, Billie Davies, Rosemary Squires, Don Moss, Chris Farlowe and Julie Felix. 12th Nov: Sandie Shaw, Eve Taylor, Chris Farlowe, Jonathan King, and The Troggs. 19th Nov: Gerry and the Pacemakers, David and Jonathan (and possibly Billie Davis). 26th Nov: Beryl Marsden, Beverley, Chris Andrews, Barry Chambers, Dave Berry (and possibly Sheila Carter of Episode Six). 3rd Dec: Marianne Faithfull, Mia Lewis, Susan Hanson, Tommy Vance, Mark Wynter. 10th Dec: Helen Shapiro, Cliff Bennett, The Small Faces, Joan Turner and Oliver Reed. 17th Dec: Lulu, Anita Harris, Alan Price Set, Long John Baldry, Chris Rayburn. 24th Dec, the last show: included The Troggs.



JAZZ GOES TO COLLEGE BBC2 27th October 1966 - 26th September 1967
A short series produced by Terry Henebery featuring concerts in various famous colleges and universities. This clip shows Stan Getz at The London School of Economics on 14th November 1966. The first series of the show ran from 27th October 1966 to 27th March 1967, comprising 20 episodes. The second series, 12 episodes, ran from 11th July 1967 to 26th September 1967 but, with the exception of the first show featuring Stan Getz, were all repeats from the first series.



WISH UPON A WISHBONE ATV 25th December 1966
This was an ITV Christmas themed special, aired on Christmas day. The show is played as if Cliff and The Shadows (and their guests) are stuck with having to perform on Christmas Day when they would rather be at home enjoying the holiday. The songs are woven around this concept, starting with 'Time Drags By'. They eventually go in search of someplace warm and find 'A Place In The Sun' where they spot a woman ('I Saw Her Standing There') and eventually find more ('Washer Woman') for each of them. The show's finale has all the guests appearing, where they sing Christmas music. Recently-married entertainers Ivor Emmanuel and Patricia Bredin appear on the show and each sing a song with Cliff and The Shadows before performing a duet. They also join in on 'White Christmas' at the end of the show. This was the second in a short run of annual Christmas shows by Cliff on different networks.



THE MONKEES BBC1 31st December 1966 - 13th June 1968


The pilot show was called 'Here Come The Monkees' and was an American production made by Screen Gems / Raybert Productions / NBC, created by Bob Rafelson and Bert Schneider with various directors and screened on NBC in the USA 12th September 1966 to 25th March 1968. The theme song 'Hey Hey We're The Monkees' preceded the zany musically-backed comedy show starring the created-for-television pop group of the same name, each of the 58 x 30-minute episodes featuring madcap sketches and at least two plugs for their songs. The Monkees, recruited from adverts in trade newspapers, were: Davy Jones (who had appeared in 'Coronation Street'), Mike Nesmith, Peter Tork and Micky Dolenz who (if you're old enough!) you may remember as 'Circus Boy' in the fifties television series. 1966. The first series ran in the UK on Saturdays at about 6.15pm from 31st December 1966 to 24th June 1967 and the second series from 13th September 1967 to 13th June 1968. It has, of course, been repeated in part or whole many times since.



THE ROLF HARRIS SHOW BBC1 1967 - 1972
Although a general entertainment show featuring the many talents of the old didgeridoo, it lasted for 7 seasons and 59 episodes featuring a multitude of guest stars. Rolf had previously presented two shows, HI THERE! IT'S ROLF HARRIS in 1964 and HEY PRESTO! IT'S ROLF in 1965, and had a regular spot in the 1963 variety show A SWINGIN' TIME. The start of the series was notable for its 1967 'Song For Europe' section which featured prospective Eurovision songs performed by Sandie Shaw, including the eventual winner 'Puppet On A String'. The shows were directed by Stewart Morris and supported by The Young Generation dancers and The Harry Rabinowitz Orchestra (1967 - 1968). The Eurovision preview mantle was taken over by Cilla Black in 1968 and 1973, Lulu in 1969 and Cliff Richard in 1970 - 1972.



DODDY'S MUSIC BOX ABC 7th January 1967 - 9th March 1968
This particular series starred Ken Dodd with David Hamilton and guests that included Tom Jones, Wayne Fontana, The Love Affair, Russ Conway, Herman's Hermits, Adam Faith, Rosemary Squires, Peter and Gordon, Paul Jones, Vince Hill and Julie Rogers. 18 x 45 minute episodes. Apart from his humour, Ken Dodd had an excellent singing voice which he demonstrated in numerous television and radio shows and specials over his long career including: THE KEN DODD SHOW (4 series and specials for BBC 1959 - 1969), KEN DODD AND THE BEATLES (1963), KEN DODD AND THE DIDDYMEN (1969 - 1972), THE KEN DODD SHOW (LWT 1969) and more into the 70s and beyond.



A TALE OF TWO RIVERS SOUTHERN 23rd January 1967 - 27th May 1968
After his limited success with POP THE QUESTION and COUNTDOWN, Mike Mansfield was given another chance, this time on location. The short series was a musical tribute to the rivers Thames and Seine, filmed in the summer of 1966 on board The Southerner, Southern TV's own boat. The four-part series was originally scheduled to be shown in September 1966, but it took almost two years for the series to be broadcast in its entirety. The musical associates were Tony Hatch and Mike Leander, with the theme written by Tommy Moeller of Unit 4 + 2 and sung by Petula Clark. Ketty Lester (who had her own Southern TV special) had been hired to appear when the production was due to begin in late February or early March 1966. Dionne Warwick was also approached for the show which, by January 1967, was being promoted as 7 x thirty minute shows.

Hosted by Petula Clark, the show celebrated the rivers of London and Paris and had singers performing songs on their riverbanks. Filming began on 1st June 1966 with Petula Clark performing Homeward Bound on the banks of the River Thames and then taking to the water for scenes with Dave Clark and Cathy McGowan in a power boat. The following day, 16th July 1966, saw filming in Paris with Marianne Faithfull, Richard Anthony and Claude Francois, with Lulu in Paris on the 18th July. Further filming included Adam Faith, Sandie Shaw, Mark Wynter, Unit 4 + 2 and dance troupe The Gojos. Melody Maker reported that filming continued on 2nd November 1966 with Lulu in Paris again.



HERE COMES KATHY! ATV 1st March 1967
Produced by John Scoffield, this was a 'special' show for Kathy Kirby with musical backing from the Jack Parnell Orchestra and the Wilfred Johns Singers plus guests Tommy Bruce, Clinton Ford and Daniel Remy. Choreography featured the Malcolm Goddard dancers.



IT'S SO FAR OUT, IT'S STRAIGHT DOWN GRANADA 7th March 1967
From the SCENE AT 6.30 series came this 30 minute black and white documentary, shown in the North ITV region only on a Tuesday at 10:25pm. It examined the growing London underground psychedelic movement that pre-dated San Francisco's 'Summer of Love' by six months. The various segments featured: John 'Hoppy' Hopkins, a well-known figure from Swinging London's underground, leading a 'Pot is Fun' happening in Piccadilly Circus; Poetry readings at the Royal Albert Hall (June 1965) by Allen Ginsberg, Adrian Mitchell, Lawrence Ferlinghetti, Gregory Corso and others; The Indica book store and gallery (publisher of the 'International Times' underground newspaper);

Some of the earliest tv footage of Pink Floyd (27th January 1967) at the UFO Club playing 'Interstellar Overdrive' and 'Percy The Ratcatcher'; Paul McCartney talking about the underground scene (filmed in Granada's studio on 18th January, the day before The Beatles recorded 'A Day in the Life') and The People Show are seen performing a piece of experimental theatre, filmed in the basement of the shop 'Better Books'. It was directed by John Sheppard and produced by Jo Durden-Smith. Author and broadcaster Richard Metzger commented on the documentary: "... it's pre-Summer of Love. The time seems so pregnant with promise. This is the exact moment, historically speaking, when pop culture went from B&W and shades of gray to vivid color … it's easy to see how this film would have brought tens of thousands of young people into London seeking to find these forward-thinking cultural movers and shakers to become part of 'the happening' themselves."



AS YOU LIKE IT SOUTHERN 11th March 1967 - 27th June 1967
This was one of a trio of shows - AS YOU LIKE IT, NEW RELEASE and TIME FOR BLACKBURN! - that Mike Mansfield produced for Southern in a short space of time, all of which were 'connected'. This one ran for 8 (?) episodes from 11th March to 27th June 1967 (plus a 'special' on 15th September), was hosted by Don Moss (originally intended to be Pete Murray) with various co-hosts including Muriel Young, Tony Blackburn and David Wigg. Each week a different pop star interviewed the public. Originally shown on a Saturday, the show was placed in a regular spot at 7:00pm on Tuesdays after 2 weeks. From 9th May onwards it was networked by ITV. On the first show Adam Faith flew to Amsterdam, gathering requests from people on the way. The co-pilot requested 'Puppet on a String'. An air hostess wanted 'something folksy' while a fellow passenger asked for Manfred Mann's 'Ha! Ha! Said The Clown'.

Appearing in this show were Sandie Shaw, Manfred Mann, The Dave Clark Five and The Singing Postman. Interviewers planned for subsequent shows were Lulu (16th May), with Georgie Fame, Cat Stevens, The Tremeloes and The Herd; Paul Jones (23rd May), with Julie Felix, PP Arnold, The Move, The Kinks and The Warm Sounds; Petula Clark (30th May) with Peter and Gordon, Anita Harris, Zoot Money and Gerry Marsden; Cilla Black (13th June) with The Small Faces, The Spectrum, The Bee Gees and Billie Davis; and on 20th June The New Vaudeville Band, Jackie Trent, Procol Harum, The Hollies, The Young Idea and Lynn Holland. Billy Fury, Paul and Barry Ryan, The Monkees and Jonathan King also appeared on the show.



THE HEART OF SHOW BUSINESS ATV 26th March 1967
A special Easter Sunday charity performance in aid of the Aberfan Disaster Appeal, televised from Elstree Studios and produced by Alan Tarrant. The show featured many stars including Shirley Bassey, Tom Jones, Lulu, Tommy Steele and Frankie Vaughan.



THE MUSIC PEOPLE STV 3rd April 1967 - 26th June 1967
This was a series of thirteen half hour shows that began at 10.05pm and, explained Liam Hood, STV head of light entertainment, "the exciting difference is that all the artists will have an opportunity of displaying facets of their talents which have not previously been seen by a tv audience". He gave examples such as Joe McBride "who has always had a hankering to sing skiffle and folk" and also stated that "one of The Kaye Sisters plays the banjo and another is an acrobat dancer". Artists appearing included Ronnie Hilton, Mark Murphy, Joe McBride, Janie Marden, Libby Morris, Edmund Hockridge, Dickie Rock and The Miami Showband, Susan Maughan, Vince Hill, Lynda Baron, Dickie Valentine, Kenny Lynch and David Kernan.



DEE TIME BBC1 4th April 1967 - 20th December 1969
Ex-pirate radio disc jockey Simon Dee presented this new-look 30-45 minute chat and entertainment show, aimed primarily at the teen market and featuring a wide variety of guests from the world of entertainment and music. Directed by Sydney Lotterby and produced by Terry Henebery it was originally seen on Tuesdays and Thursdays, eventually being promoted to prime-time Saturday evenings. Just the first show alone included Lance Percival, Libby Morris, Kiki Dee, Cat Stevens and Jimi Hendrix and, at its height, was pulling in 15 million viewers. It was first transmitted from Manchester and later from London, until 1969 when there was a general media reversal from praise to public criticism over an investigation of his political activity by police as part of a probe into alleged breaches of election law by the 'Free Radio' lobby. Following this, and alleged excessive wage demands, the BBC did not renew his contract.

The memorable opening and closing credits showed Simon arriving and leaving via his E-type Jaguar. Lachlan Gow said of this sequence "A beautiful young lady was driving, she stopped the car and he jumped in over the top. There was a lot of concern afterwards when it was revealed that as he jumped, he folded his legs beneath him and landed in the car, but his (left) foot snagged the top of the car door and he injured it as a result". Presumably only the single take then? Canadian-born Simon also co-presented the Miss World contest in 1967 and hosted a short-lived show for LWT, THE SIMON DEE SHOW, from 18th January to 5th July 1970.

JOE AND CO BBC1 7th April 1967 - 19th May 1967
The popular singer and guitarist had plenty of television experience since making his debut in BOY MEETS GIRLS for Jack Good in 1959, but despite his popularity and experience it had taken eight years' since his debut to give Joe his own series. He would be heading for tea-time as a replacement for Crackerjack. The premise was that Joe had been given control of his own television channel JBTV by his uncle. Among his staff, supposedly to help him with the venture, were The Barron Knights, comedian Johnny Stewart, and singer-actress Dylis Watling, while writer Spike Mullins provided the script. Joe's weekly musical guests were straight from the chart, Lulu, Georgie Fame, Peter and Gordon, Manfred Mann, The New Vaudeville Band, The Tremeloes among others, while Dave Dee, Dozy, Beaky, Mick and Tich and The Small Faces were also announced as guests. Despite his own hit recording career grinding to a halt Joe would still score a small hit with a cover of With A Little Help From My Friends in the autumn. He was starring in a West End show at the time of recording of the show, so maybe theatre and television would be his immediate future. He would make a return two years' later with London Weekend's SET 'EM UP JOE.



PETULA CLARK BBC1 22nd April 1967
A special televised performance recorded on 5th March at 'The Talk Of The Town'. The programme was produced by Yvonne Littlewood with musical direction by Harry Rabinowitz and backing by The Breakaways.



THE RECORD STAR SHOW BBC1 26th April 1967
Produced by Ray Colley and organised by David Jacobs, the 50 minute show was recorded on 16th April at the Empire Pool, Wembley and transmitted ten days later between regional news programmes and 'Tomorrow's World'. Stars performed for free, with profits going to The Stars Organisation for Spastics. Presenters included David Jacobs, Simon Dee, Alan Freeman, Don Moss and Pete Murray. Acts included Paul Jones, The Kinks, Lulu (backed by The Mike Leander Orchestra), Gene Pitney, The Alan Price Set, Geno Washington and The Ram Jam Band, Freddie and The Dreamers, The New Vaudeville Band and The Tremeloes. The show was held annually 1966 to 1969.



WHAT IS A HAPPENING? BBC2 17th May 1967
The programme was aired by BBC2 on Wednesday 17th May at 8.05pm, in black and white. The 14-hour 'Technicolor Dream Festival' at Alexandra Palace on 29th April was attended by about 10,000 and filmed by the BBC as part of the long running MAN ALIVE documentary and current affairs series. Pink Floyd made an appearance, although not filmed, and there were various other performers including artists, poets, dancers and jugglers. The Exploding Galaxy Dance Company performed to 'Tomorrow Never Knows' and Yoko Ono was seen during the performance of 'A Pretty Girl is Like a Manifesto' in which volunteers took a pair scissors to clip a pretty girl's clothing piece by piece. A group called 'The Flies played 'Purple Haze' while go-go girls gyratedon stage. A short excerpt of The New Animals can be seen performing, as can John Lennon in the crowd. Photos of Pink Floyd's set clearly show that some of their performance was probably filmed, but the footage has never been seen.



FIRSTIMERS GRANADA 22nd May 1967 - 4th April 1968
This was originally a 5 minute programme segment which was seen each weekday in the Granada region as part of a 10 minute magazine programme called ON AIR that started about 4:50pm. Produced by Johnny Hamp, it was a talent show that was also seen in an extended form on Wednesday nights, compered by Chris Kelly and occasional guest presenters, in a programme that featured the best performers, notable for early appearances by Amen Corner and The John Evan Smash (later better known as Jethro Tull). Elton John, The Love Affair, The Grumbleweeds, Tom O'Connor, John Paul Joans and Gilbert O'Sullivan may also have appeared on the show. There were, unusually, quite a number of 'psychedelic pop' acts appearing such as Kaleidoscope, The Rush (Tinkerbell's Fairydust), The Klubs, A New Generation and Cuppa T.

There were over 200 editions of the show and nearly as many performers, mostly remaining unknown, including such as Kathy Jones, Foggy Dew-O, Bill Brennan, The Cumbrian Folk, The Pennine Folk, The Scrunge Duo, Michael Terry, Viki Paul, The Stone Brothers, The Celebrated Gentlemen, Bill Kenwright and The Runaways, Phil and Froo, Tony Darrell, The Classical Trio, The Tin Folk, The John Rotherham Trio with Michael Allen, Lisa Jones, The Utopians, The Petits, Hal Davies, Paul Weldon and The Tennessee Sound, Helen Del, Shmoes Corps Revised, Wendy King, Owen Wood, The Kirkby Town Three, The Buffalo Band, The Crabtrees, Jim James and Raphael Callaghan, Johnny Young, The Beggarmen, Sandra Bryant, Paula Darrell and The Eddie Robinson Quintet, The Cbeevers, The Quintons, The Wreckers, Michael Garvey, The Summers, Susan Wilson, The Buddies, The Fairytale, Linda Russell, The Moonshiners, Keith Swift, Lorna Hilton, Ged Hone Ragtime Band, The Brownsville Jug Band, Blue Horizon, Edison Bell Spasm Band, Tommy Bishop, The Idle Hours. Each of the three 'seasons' was concluded with an 'awards' show with prizes being presented by a celebrity. 23rd August 1967 (Engelbert Humperdinck), 26th December 1967 (The Bachelors), 4th April 1968 (Not known). A new series of 13 extended half-hour editions, directed by David Warwick, produced by Rod Taylor and presented by Tommy Vance, was due to start in the Granada region on 3rd May 1968, but shortly before transmission the name of the show was changed to NEW FACES.



CLIFF RICHARD ATV 24th May 1967


This 35-minute ATV program promoted Cliff's latest music, using five songs from his 1967 'Don't Stop Me Now' album as well as other material released within the previous two years. It was the first special in which The Shadows were not involved, with the backing music supplied by the ATV Orchestra under the direction of Peter Knight. Accompanying Cliff were The Breakaways, on backing vocals, and The Malcolm Clare Dancers. The show featured Cliff singing a vocal version of The Shadows instrumental F.B.I. - the only known vocal version of this song. The video used for this review was apparently taken from a Hong Kong broadcast as it showed the RTV2 logo followed by the ITC logo. Previous 'ATV Spectaculars' with Cliff were simply titled 'Cliff And The Shadows' and this one was just 'Cliff Richard'. The vocal group The Breakaways made their first appearance in a Cliff Richard TV show here, the line-up consisting of Margo Quantrell, Vicki Haseman and Jean Ryder. Songs included were: Move It, Hang On To A Dream, Fly Me To The Moon, I Saw Her Standing There, In The Country, F.B.I (Vocal Version) and Shout.



OUR WORLD BBC1 25th June 1967
This was the first live, international, satellite television production, a worldwide 2 hour 30 minute satellite link-up by the BBC hosted by Cliff Michelmore, the highlights of which included Maria Callas and a performance of 'All You Need Is Love' by The Beatles. The British element of the show featured a studio crammed with the top names in British pop music and switched from country to country for individual contributions. Countries involved were UK, Mexico, Italy, Australia, West Germany, Austria, Canada, Denmark, France, Japan, Spain, Sweden, Tunisia and USA. Eastern bloc countries were also to have participated but withdrew in protest of the 6-day war. Produced for the UK by Aubrey Singer and directed by Derek Burrell.



COME HERE OFTEN REDIFFUSION 4th July 1967 - 23rd July 1968
This was a children's magazine show, initially shown on Fridays from 5.25 - 5.55pm, produced by Liz Cowley (who previously worked on A WHOLE SCENE GOING). Executive producer was Lewis Rudd and Mick Robertson worked as a researcher on the show as one of his first jobs. It was first directed by Vic Hughes, and later by John Phillips, Diana Potter, and Prudence Martin. The series was broadcast live and came from the same basement studio as READY STEADY GO! Presenters were Sarah Ward and Cliff Morgan and it featured bands such as The Who, The Herd and The Kinks. It also included a talent segment for kids which was won by a sixteen year old boy called Seymour in finals which were judged by Spike Milligan and Alan Price amongst others. It was not fully networked until September 1967 when it was shown twice weekly (Tuesdays and Fridays) but returned to a single weekly slot on Tuesdays at 5.25pm at the start of 1968.

Mick Robertson eventually replaced Cliff Morgan as a presenter after he left in April 1968 and 80 episodes were made before AR lost their franchise. Mick went on to co-host the children's magazine programme MAGPIE from 1972 to 1980. Bylines for the programme included 'Talking-swinging-arguing-making type programme- indoors, outdoors and everywhere', 'Pop stars and poets, pastry cooks and politicians, everybody and everything gets stirred in and stirred up' and 'Bring the whole world bouncing to your doorstep, from animals to astronauts, films to football'. A 'special' edition on 9th April 1968 featured the final of a 'write your own song' competition with judges that included Alan Price and George Martin.



LET'S AWAY BBC1 21st August 1967 - 4th September 1967
Devised by Stan Parkinson of BBC North, this show was meant to showcase the sporting side of musical entertainers. Each week the show would come from a holiday camp where guest artists would compete against holidaymakers in a sport that they particularly enjoyed. Parkinson was to say in Disc magazine "We wanted to present the artists as the public does not see them - and to show their outside interests" Introduced by sports commentator Alan Weeks, each artist would perform two songs and then take part in a sporting event. Peter and Gordon competed as javelin throwers, Paul Jones played table tennis, Freddie & The Dreamers were swimmers, Adam Faith played snooker and Anita Harris played tennis. Of the five shows that were planned and venues booked, three were recorded, but only two appear to have been broadcast.



GOOD EVENING! ATV 7th October 1967 - 30th March 1968


Better known as GOOD EVENING I'M JONATHAN KING, Jonathan King's first television show ran for six months on Saturday evenings, initially at 6:30pm, discussing pop, films, theatre and books. The series was seen on a limited number of regions as ABC, Anglia, TWW, Ulster, Border and Scottish all opted out. Midlands viewers had the option to watch it via ATV around 11:30pm on Monday nights. At the end of February the show was moved to 11:20pm to make way for TIME FOR BLACKBURN! and, after six weeks in the late night slot, it was finally axed on 30th March 1968. The 1968 editions were broadcast in the ATV London region only. "And welcome, gentle viewers. My name is Jonathan King. If you want to be groovy, and want to know why, if you want to be way out in advance, let me be your leader. Pop, films, theatre, books, politics even - it's all here". Guests included Frank Zappa, Yoko Ono, Dick lester, Andy Bown, The Foundations, Jimi Hendrix, Peter Frampton, The Spencer Davis Group, Cat Stevens, Eric Burdon, Manfred Mann, The Move, Plastic Penny, Steve Ellis, The Love Affair, Carl Wayne, The Bee Gees, Bernard Levin and Robert Blake.



TWICE A FORTNIGHT BBC1 21st October 1967 - 23rd December 1967
Not, strictly speaking, a music show but it did feature artists including The Spinners, Kenny Lynch, The Who, Cream, The Moody Blues, The Scaffold, Cat Stevens and The Small Faces. Ten episodes of this show were made, directed by Tony Palmer, with an additional 'Best Of' compilation programme shown on 3rd June 1968. It was essentially a comedy sketch show with sketches fitting into a particular plot and is notable for the curious mixture of 'Goodies' and 'Monty Python personnel, including Graeme Garden, Terry Jones, Bill Oddie, Michael Palin, Eric Idle, Tim Brooke-Taylor, Dilys Watling, Barry Cryer, Tony Buffery and Ronald Fletcher, with series music by David Lee.

ENGELBERT ATV 3rd November 1967 - 8th December 1967
Although 'Engelbert Humperdinck' was viewed as a new talent, Gerry Dorsey had been seen on television since February 1959, appearing several times on OH BOY!, was a regular on Granada's THE SONG PARADE, then on THANK YOUR LUCKY STARS, THE 625 SHOW in 1963 and TYLS again in 1964 before his recording contract expired. He had also frequently auditioned for OPPORTUNITY KNOCKS from 1964 onwards. On 5th February 1967 singer Dickie Valentine had to drop out of SUNDAY NIGHT AT THE LONDON PALLADIUM due to illness and Decca suggested this 'new' singer who had a new single, 'Release Me' to replace him. The day after the broadcast shops sold out of the record and Decca received orders for a further 80,000. The rest, as they say, is history. This television series was produced by Colin Clews, with Jack Parnell and his orchestra providing musical backing. It also featured The Peter Gordeno Dancers and The Mike Sammes Singers. Different ITV regions showed it on different days, with Anglia broadcasting it the following Sunday and Rediffusion showing it two days before ATV. On the 24th November show his guest was Dickie Valentine to whom he owed his current success. After this series, the show was replaced by THE FRANK IFIELD SHOW.



MAX BYGRAVES INTRODUCES NEW FACES GRANADA 7th November 1967
A one-off 40 minute special, that is probably related to the FIRSTIMERS series. Max was to explain "I heard that light entertainment producer John Hamp had launched a drive to find new talent in the North, so I contacted him with the idea of giving his most promising find a spot — if they wanted it — at Babbacombe. We met, talked and somehow ended up agreeing to do 'Max Bygraves Introduces New Faces'. The acts will be impressive, believe me: a group from South Wales called The Amen Corner, who have already made an impact on the charts with one disc. A comedian called John Paul Joans from Halesworth, Suffolk, with a nice comic touch. I liked singer Danny Wilson, too, from Sheffield, who features a Tony Bennett approach to a number. There's a light-hearted flavour to the show which appeals to me, because I still believe that, above all else, audiences want to have a good laugh. I shall be introducing the Bonzo Dog Doo Dah Band — and I mean, that name is enough for a giggle on its own, isn't it?". The show also featured The Grumbleweeds and Friday Brown. Max sang 'Every Street's a Coronation Street' and 'I Need Your Love' as a duet with Bobby Jean.



ONCE MORE WITH FELIX BBC2 9th December 1967 - 22nd March 1969
The British-based singer-songwriter Julie Felix, who once dated Paul McCartney, was a long-time girlfriend of television presenter David Frost on whose show, THE FROST REPORT, she became the resident singer in 1966. On 9th December 1967 she started hosting her own show which continued for 35 episodes over 2 series. It was one of the BBC's first colour series and featured artists a wide range of artists and styles including The Kinks, Leonard Cohen, Atahualpa Yupanqui and Led Zeppelin's Jimmy Page who performed 'White Summer' and 'Black Mountain Side' as solo guitar pieces. It was succeeded by THE JULIE FELIX SHOW in 1970. The series was produced by Stanley Dorfman and Melvyn Cornish.



ALADDIN AND HIS WONDERFUL LAMP REDIFFUSION 25th December 1967
This programme was a slightly shortened and altered version of the 'Aladdin And His Wonderful Lamp' stage pantomime from 1964 and 1965. The story from the stage play is essentially the same, but with several of the original songs missing, including Cliff's 'Havin' Fun' and The Shadows' 'Genie With The Light Brown Lamp'. Additions included The Shadows' 'Snap, Crackle and How's Your Dad' from their 1967 album. Cliff, The Shadows and Audrey Bayley returned for this special programme, but Joan Palethorpe and Faye Fisher did not. Some of the performances for this program were not the performances used for the stage production but newer, possibly live performances.



MAGICAL MYSTERY TOUR BBC1 26th December 1967 Please see specific page on Magical Mystery Tour
This was a Beatles movie made specially for television which provided 50 minutes of the Fab Four being involved in a fantasy bus ride around the country with loads of psychedelia. The cast included Ivor Cutler, Jessie Robins, Mandy West, Nat Jackley and Victor Spinetti. Originally shown in black and white, the program was repeated in colour on BBC2 on 5th January 1968.



ALL SYSTEMS FREEMAN! BBC1 5th January 1968 - 22nd March 1968
First shown at 6:40pm on Friday 5th January, the 30-minute show, mainly produced by Johnnie Stewart, used a combination of 'pop radio' style presentation with visual television music formats, running for 12 episodes until 22nd March. 'Fluff' was ensconced behind a high-tech console, 'controlling' the musical inserts with sliders, dials and various other mechanisms. The turntablesthemselves were actually functional and provided some genuine audio input. Alan was accompanied by regulars Bernard Herrmann, The Ladybirds and The Northern Dance Orchestra.



NEW RELEASE SOUTHERN 5th January 1968 - 23rd February 1968
This show was also from the prolific Mike Mansfield 'stable', conceived at the same time as AS YOU LIKE IT. The host was Tony Blackburn who said "They did a pilot show for each and asked the viewers to write in to say which they preferred. New Release won and they asked me to compere it. That was a long time before I began on Radio 1". Five of the best new discs of the week were selected and featured in the show. Each artist performed their record to pre-recorded backing and then joined Tony at a round table to discuss it, along with guests who had already performed. There were also a couple of 'panel' members on each show - DJ Mike Lennox and Penny Valentine amongst them. The show was seen in the Border, Anglia, Channel, Westward and Tyne Tees regions from 5th January 1968 - 23rd February 1968 and was revamped with the title TIME FOR BLACKBURN! when London ITV also started showing it from 2nd March.



MOIRA ANDERSON SINGS BBC1 25th January 1968 - 1971
Produced by Eddie Fraser (15 episodes) and James Moir (13 episodes), there were 28 episodes of this series over 4 seasons, featuring the Scots lassie first seen on Andy Stewart's 'The White Heather Club' and a regular on Hogmanay shows. Backing was provided by the BBC Scottish Radio Orchestra and included many stars including classicsingers such as Ivor Emmanuel, Kenneth McKellar, Frankie Vaughan, Vince Hill, Frank Ifield, Julie Felix and Matt Monro.



CILLA BBC 30th January 1968 - 17th April 1976


Brian Epstein organised Cilla's move to television with her own variety show for the BBC. It was an immediate success, leading to her becoming one of Britain's top-rated television entertainers, with her shows regularly pulling viewing figures of 18 to 22 million until it finished in 1976, after 8 series. Paul McCartney wrote her theme song 'Step Inside Love', used for the first four series, especially for this UK series which made Cilla the first British female performer to have her own TV show. The first show was broadcast on Tuesday 30th January 1968 and continued over 69 episodes until 17th April 1976. Most of the shows were directed by Michael Hurll, with Vernon Lawrence, Ray Lakeland and Brian Whitehouse also contributing some shows. Pretty well the entire run was written by Ronnie Taylor. Show dancers were The Irving Davies Dancers (series 1 to 5, except for a couple of shows where The Nita Howard Dancers were used). Vocal backing was provided by The Ladybirds (series 1), The Breakaways (series 2 to 7). Her weekly entertainment show included guests like Tom Jones and Donovan and the Eurovision section came up with 'Congratulations' for Cliff Richard.



CLIFF RICHARD AT CITY HALL TYNE TEES 18th February 1968
The show's title refers to the Newcastle City Hall where the 50-minute programme was recorded. Tyne Tees broadcasted it in the north-east of England on the ITV network and it was possibly seen in a couple of other regions either on the same day or at a later date, but it is unlikely it was fully networked across the whole country. The program is a mix of a Q&A session with Cliff about his faith, Cliff speaking directly to the audience about youth in the church, and performances of Christian songs, with Cliff playing a 12-string guitar on several pieces. The show was never repeated on TV and remained unseen until only recently.



TIME FOR BLACKBURN! SOUTHERN 2nd March 1968 - 28th December 1968
This music and chat show was largely networked by ITV from 2nd March to 28th December 1968, hosted by Tony Blackburn and directed by Mike Mansfield, with musical direction by Johnnie Pearson. This programme 'replaced' Southern's partially-networked series NEW RELEASE (also presented by Blackburn) and featured 'News, views and comments from Britain's most popular DJ plus the cream of the week's new releases'.



THE RECORD STAR SHOW BBC1 29th March 1968
Produced by Johnnie Stewart and organised by David Jacobs, this Friday transmission was 50 minutes of a two-set show recorded five nights earlier and televised in arrangement with The Daily Express at the Empire Pool, Wembley. Stars performed for free, with profits going to The Stars Organisation for Spastics. Presenters: Tony Blackburn, Pete Brady, Dave Cash, Simon Dee, Kenny Everett, Alan Freeman, Don Moss and Pete Murray. Acts included The Amen Corner, Kenny Ball and his Paramount Jazzmen, Dave Dee, Dozy, Beaky, Mick and Tich, The Spencer Davis Group, Simon Dupree and the Big Sound, The Easybeats, Chris Farlowe and The Thunderbirds, The Flowerpot Men, The Foundations, The Move, The New Vaudeville Band, Cliff Richard, P.J.Proby, Geno Washington and The Ram Jam Band, with musical direction by Norrie Paramour and vocal backing by The Breakaways. The show was held annually 1966 to 1969.



THE BIG SHOW / SPOTLIGHT ATV 7th April 1968 - 28th July 1968
Made at the ATV / ITC studios in Elstree, this hour-long variety series was shown at about 8:25 on Sunday nights (some regions varied) from7th April 1968. There were 15 editions, not shown every week (12th May was 'Howerd's Hour' and 19th may 'A Special Royal Performance'), which were each hosted by a guest celebrity. On 14th April and 2nd June the show was presented as SPOTLIGHT. The name it was broadcast under in the USA by CBS, from 11th June to 17th September, was SHOWTIME. Regular performers featured on the show were The London Line Dancers, The Mike Sammes Singers and Jack Parnell and his Orchestra. Producer of the single series of 15 shows was Jon Scofield. The hostswere Terry-Thomas, Benny Hill and Paul Anka, Dave Allen, Shelly Berman, Phyllis Diller, Eddie Arnold, Trini Lopez with Georgia Brown and Frank Gorshin, Liberace, : Frankie Vaughan with Vikki Carr and Bill Dana, Steve Allen, George Gobel, Frank Fontaine, Juliet Prowse and Godfrey Cambridge. The host on the final show was Don Knotts on 28th July, which was also the final night of the old ITV franchises and ATV's final night in London before LWT took over weekend programmes.



IT MUST BE DUSTY ATV 10th May 1968 - 21st June 1968
Although Dusty's first two series for the BBC had been a success, no further contract had been agreed so she switched to ATV for this seven show series in 1968. Shot at ATV's Elstree Studios, Studio D, the show was very similar in format to her previous shows, with songs performed live with backing from a small orchestra led by Jack Parnell. There were two costume changes in each show, using Darnell's of London who had provided her dresses for the BBC shows, with some outfits costing up to £125 each. Although ATV gave it a regular time slot, Friday evenings from 8.30 - 9.00, the rest of the network showed it on different days and times. A lot of stations dropped the show and the final one was only shown by ATV, Rediffusion and Anglia which reflected her own views when, talking to Disc magazine ahead of the first episode she had complained "This will be my first series for ATV but I understand it's going to be very similar to the other two. In a way it's a bit boring but I suppose you're very limited in 25 minutes, so apart from singing hanging from the ceiling it's hard to think of new things to do". Guests included The Jimi Hendrix Experience, Manfred Mann, Donovan, Georgie Fame, Julie Felix, Scott Walker, Mark Murphy and her brother, Tom Springfield.



LULU'S BACK IN TOWN BBC1 21st May 1968 - 9th July 1968


A summer entertainment show of 7 episodes that was produced by John Ammonds and hosted by Lulu. Guests included Frank Bough, Rolf Harris, The Alan Price Set, Peter West, Peter Nero, Joe Cusatis, Gene Cherico, Hattie Jacques, Les Dawson, The Everly Brothers, Frankie Vaughan, Reg Varney, Lou Rawls, Frank Windsor, Georgie Fame and Clive Dunn. Musical backing was by Alyn Ainsworth and His Orchestra in the first show, Peter Knight and His Orchestra for the next five and Johnny Harris and His Orchestra on the last show. The Ladybirds provided vocal backing.



BOBBIE GENTRY BBC1 13th July 1968 - 1971


Bobbie's first BBC series, also known as THE BOBBIE GENTRY SHOW, began on 13th July 1968. Stanley Dorfman produced 18 episodes over 3 seasons, showcasing Bobbie's work that included intimate solo performances, big choreographed set pieces in scenes filmed on location near her childhood home in Mississippi. Each week the show featured a special guest who would perform one song with Bobbie and one on their own. Pan's People, choreographed by Flick Colby, featured in all 18 episodes and vocal backing was provided by The Tears Of Joy in 12 episodes. The first series was repeated the following year alongside new episodes. The last show was broadcast on 23rd July 1969.



HOW IT IS BBC1 19th July 1968 - 20th December 1968
A 30-minute black and white magazine-style live talk and music show first broadcast on Friday 19th July 1968 at 6:00pm and advertised as 'by the young for the young at heart'. It lasted for 2 series - the first one of 23 shows ending on 20th December 1968. The second series was 10 shows shown from 14th March 1969 to 23rd May 1969. It was produced and co-presented by Tony Palmer, initially with Peter Asher, followed by Radio1 DJ John Peel, 'Oz' editor Richard Neville and novelist Angela Huth. Recorded at the Lime Grove studios, the 25th October show was not broadcast live, but recorded an hour earlier due to the BBC's concern about the 'October revolution' that was supposed to be taking place in London that weekend. Palmer quickly became frustrated by the public concept that the programme was aimed at teenagers and the last show in the series went out on Friday 20th December 1968. The show was re-vamped the following year, at a later time, and slightly re-titled as HOW LATE IT IS.



PRICE TO PLAY BBC1 29th July 1968 - 16th September 1968
Produced by Patrick Dowling and directed by Peter Ridsdale Scott, seven 30-minute episodes were made, shown on Mondays at 16:50. The Alan Price Set and Chris Barber presented an educational children's series about the evolution of rock and roll, examining the pop scene of the previous ten years with Alan Price talked about the lyrics and tunes that changed the pop scene and featuring invited guests.



SATURDAY STARS ATV 3rd August 1968 - 4th January 1969
A periodic entertainment 'series' of 12 shows including some variety shows broadcast from the ABC Theatre, Blackpool, and one-off special shows featuring various entertainers and aspects of music, the most memorable 'special' being the MASTERS OF POP show broadcast on 26th October 1968. The last show in this series featured Engelbert Humperdinck in a one-off 'special' which led to another special on 26th December followed by a series shortly after, in 1970. Some others were 21st December: The Mireille Mathieu Show, 7th December: Vikki and Her Boyfriends (Vikki Carr), 9th November: Lulu According To Freud (Clement Freud) - also seen as The Lulu Show. Also known as STARTIME on ATV, different shows were seen on different network stations.



SCOTT BBC 16th August 1968 and 30th December 1968
The BBC invited Scott to host his own TV programme, with two 1968 specials being followed by a 6-week series in the spring of 1969 as a showcase for his superb voice after the break-up of The Walker Brothers. The footage has been wiped but the audio survives, finding him singing a variety of songs with orchestral backing, together with guest appearances from Blossom Dearie, Kiki Dee, Dudley Moore, Billy Preston and others. Audio from the 16th August 1968 show and the 30th December show can be heard on You Tube.



COLOUR ME POP BBC2 7th September 1968 - 30th August 1969


Edited by Rowan Ayers, this started as a 25 minute spin-off segment of the Steve Turner-produced LATE NIGHT LINE-UP. The first edition on 7th September 1968 featured The Hollies and, as it became a program in its own right from 2nd November 1968, featured bands such as The Nice, Julie Driscoll, Brian Auger and The Trinity, Love Sculpture and Jethro Tull. It was superseded in January 1970 by DISCO2 presented by Tommy Vance but still continued its slightly 'off-centre' approach to pop as BBC2 tended to do.



THE SOUND OF CHANGE BBC2 10th September 1968
A view of the pop scene from sociologists Stuart Hall and Peter Worsley. Pink Floyd contributed a performance, with a light show, which had been recorded on 26th March 1968. Mick Jagger and Pete Townshend were also interviewed. The 50-minute programme was aired in colour on Tuesday 10th September at 8.00pm.



THE SANDIE SHAW SUPPLEMENT BBC1 10th September 1968 - 5th November 1968
A short, 6-part series produced by Mel Cornish and broadcast from 10th September to 1st November. The series showcased Sandie's wide repertoire, featuring the bare-footed singer performing versions of all types of songs and styles not normally associated with her, in unusual settings and extravagant costumes. The episodes had individual titles and themes 1. Eyes, Nose, Mouth and A Heartbeat (Sex) 2. Quicksand (Travel) 3. Garlic, Pepper & A Touch Of Salt (Sandie sang in Spanish, French, Italian and German) 4. Reflections (A homage to sandie's favourite female stars) 5. Sandcastles In The Air (Mind and Fantasy) 6. A Large Slice Of Bread (Show tunes, somewhat Bassey-style). A subsequent LP of the same name was produced, featuring some of the songs from the series including: 'Route 66', 'Homeward Bound', 'Scarborough Fair', 'Right To Cry', 'The Same Things', 'Our Song Of Love', 'Satisfaction', 'Words', 'Remember Me', 'Change Of Heart', 'Aranjuez Mon Amour' and 'What Now My Love'.



DUSTY AT THE TALK OF THE TOWN BBC2 15th September 1968
Dusty Springfield returned to to the scene of her cabaret triumph at The Hippodrome for a TV 'Show of the Week' special, produced by Stanley Dorfman and broadcast at 7:25pm. The orchestra was directed by Johnny Pearson with vocal backing from Lesley Duncan, Kay Garner & Sue Weetman. Choreography was by Tommy Tucker.



CLIFF AT THE MOVIES LONDON WEEKEND TELEVISION 21st September 1968
This 50-minute programme featured Cliff and The Shadows performing various movie-related songs as well as their latest singles. This was the last programme featuring The Shadows before they disbanded and the last non-concert related Cliff special with them, although individuals would occasionally appear in later programmes. It starts with a scene showing Cliff and The Shadows picking up their dates and heading off to the cinema where they meet, get their tickets and snacks and sit down to enjoy the show. The 'movies' they see are short mini-movies featuring Cliff and The Shadows in various scenarios that allow them to sing a musical number. Most of the songs were specially recorded for this show although some, such as 'Marianne' and 'In The Country' use the original recordings from the single or album. No screen credits were given to musicians other than The Shadows bur The Mike Sammes Singers were credited for vocal backing and The Paddy Stone Dancers for the dance routines. Other screen credits given for appearances include Lesley North, Rozeta Ahalyea and 'Kim and Karen'. At the end of the programme Cliff and co. are shown leaving the theatre, heading off to a pub for a drink, then cruising the town.



JAZZ AT THE MALTINGS BBC2 10th October 1968 - 10th April 1969


A 25 minute weekly series, shown from 10th October 1968 - 10th April 1969, produced by Terry Henebery and introduced by Benny Green. It featured some of the world's top jazz artists in concert and was recorded at Snape Maltings, in Suffolk. The shows featured the likes of Buddy Rich, Oscar Peterson, Dave Brubeck, Art Blakey, Dizzy Gillespie and The Newport All-Stars.



ZOOM IN ULSTER 16th October 1968 - 5th June 1969
Conceived by Gordon Burns of 'Krypton Factor' fame, two pilot shows were made, shown on 16th and 23rd October 1968. It was originally planned to be just two 'filler' shows called 'Zoom In' and 'Zoom Out' but was good enough to eventually be given a run in the 7:00pm prime time slot, totalling two series containing 20 episodes, shown on Thursday nights. Series 1 ran from 9th January 1969 to 3rd April 1969. The time slot for this series was 6:00 - 6:30pm. Series 2 ran from 24th April 1969 to 5th June 1969 in the 7:00 - 7:30pm time slot. Co-produced by Tony Eames, it featured both Irish showbands and visiting English artists with two regular go-go dancers and the studio audience. The show also contained comedy sketches featuring DJ Hendi (Michael Henderson). Gordon Burns said "It was a sort of Top of the Pops style show. We featured Irish showbands like The Freshmen and visiting English groups. I remember we had The Equals and The Foundations, amongst others. There was dancing in the studio with Ulster's young set turning up in their micro mini skirts to shake it about". "The programme also featured funny sketches written by Tony and me and starring DJ Hendi (Michael Henderson)".



MASTER OF POP YORKSHIRE 26th October 1968
Sub-titled 'Innocence, Anarchy and Soul', Jack Good devised this retrospective of ten years of pop music in one hour, dividing the show into three sections, bringing together past and present stars. Good explained to Record Mirror in September 1968 "The show's in three parts. The Innocence part is a bit of a satire on how it used to be, the ridiculous things we used to get up to in the pop of ten years ago. The Anarchy part is the wild, psychedelic stuff of a year ago and the finish is Soul, which is the way pop seems to be moving - and that's fine by me".Although 'Innocence, Anarchy and Soul' was Good's title for the show, it was changed by Yorkshire, making it look more like a personal tribute. A music press advert for Lance LeGault's United Arists 45 of Billy referred to the show with Good's original title. Talking to Johnnie Walker in Disc, Good further explained "Chapter One concerns the early 1958 rock period, Anarchy is a send-up of the rocker versus hippie era, and Chapter Three, Soul. I had hoped to use Ike and Tina Turner, but there were permit problems. Actually I prefer to use home grown soul, rather than import it. Julie (Driscoll) and Chris (Farlowe) are far better than anything they have in the States".

Good was reportedly paid £10,000 for his involvement, while the programme itself cost £70,000 to produce and was recorded at ATV's Elstree studios for the newly-launched Yorkshire TV. It was due to be recorded on 17th August 1968 but was cancelled due to an ITV technicians' strike. A spokesman for Yorkshire TV told Disc "It's been cancelled and there are no plans to stage it at some future date". The recording was re-arranged for 12th October 1968 broadcast, but was delayed again by two weeks due to a wages dispute at ITV. Eventually broadcast from 7:10pm - 8:10 pm as a part of ITV's SATURDAY STARS series it featured Lord Rockingham's XI (with Lonnie Donegan, Red Price, Don Lang), Lulu, Julie Driscoll with Brian Auger and The Trinity, Lance LeGault, P.J. Proby, Chris Farlowe, Andrew Brown, The Chants, Dominic Grant, Emil Dean, The Breakaways, Ian Whitcomb, The Flirtations, plus dance troupe Pan's People with choreography by Peter Gordeno. The musical director was Harry Robinson who recreated his Lord Rockingham's XI band specially for the show, which in turn would lead to a new Rockingham album for EMI in 1968. Jerry Lee Lewis was due for inclusion but the technicians' strike meant he couldn't make the new recording date. Good claimed "It's the kind of show I couldn't do in the States. There it's all 'specials' built around one big star".



THE DISCOTHEQUE GRANADA 2nd November 1968 - 23rd April 1969
Produced by Muriel Young, directed by David Warwick with musical direction by Johnny Pearson. The comparatively short-lived show was first seen on 2nd November, hosted by Billy J Kramer, backed up by his band The Remo (previously The Factory), and supported by regular 'Disc Dolly' Dianne Greaves who was later replaced by Ayshea Brough. The TV Times invited you to "Pop into the Discotheque where your hosts Billy J Kramer and the Remo, Ayshea and The Four Spots invite you to meet their guests". Unknown and newly-signed bands were a feature, giving valuable airtime to new acts. Ken Martyne provided the dance troupes Sons and Lovers and The Four Spots, which he would also do for the LIFT OFF! series. From 10th January 1969 the show became DISCOTHEQUE, but had lost its ITV network status. Graham Bonney joined the show to act as host when Kramer wasn't available, while Ayshea Brough took over from Dianne Greaves on 19th March 1969, having previously appeared on the show as a guest. The series finished on 23rd April 1969 but would re-launch as LIFT OFF! later in the year.



ALL MY LOVING BBC1 3rd November 1968


A documentary TV film about popular music and the teenage scene directed by Tony Palmer and narrated by Patrick Allen, presented as an individual documentary episode in the OMNIBUS television series. The episode contains a plethora of stars and personalities including Ginger Baker, Jack Bruce, Eric Burdon, Eric Clapton, Terry Dene, Donovan, George Harrison and Jimi Hendrix. It features truly performances from Cream ('I'm So Glad' and 'We're Going Wrong'), The Who ('Mary Anne with the Shaky Hand'), Pink Floyd ('Set the Controls for the Heart of the Sun'), Donovan ('The Lullaby of Spring'), Jimi Hendrix ('Wild Thing'), The Animals ('Good Times' and 'When I Was Young').



THE DOORS ARE OPEN GRANADA 17th December 1968


Filmed between 3rd and 10th September 1968, this was a documentary programme on The Doors - Jim Morrison, Ray Manzarek, Robby Krieger and John Densmore, made for television and released on video in 1992. The film, directed by John Sheppard, contains interviews, performance footage from a concert at London's 'Roundhouse' and music, over newsreel clips, reflecting the events of the day. It was the first such film made about a single band to be aired on UK television.



HAPPENING FOR LULU BBC1 28th December 1968 - 22nd March 1969
Another Stanley Dorfman-produced series for Lulu started on 28th December, running for 13 episodes until 22nd March 1969. Backing music was provided by Johnny Harris and His Orchestra, vocal backing by Sue and Sunny, with the series also featuring dance troupe Pan's People. The show's title was changed to LULU from 11th January 1969. Guests included Jimi Hendrix, who was banned from the BBC after he and his band disrupted the show by changing the song list and continuing to play for longer than their allotted time. The series also carried the A SONG FOR EUROPE 1969 competition, introduced by Michael Aspel, with Lulu performing the winning song, 'Boom Bang-A-Bang', on 1st March. Her next series was IT'S LULU, 27 episodes produced between 1970 and 1973.



THIS IS TOM JONES ATV 12th January 1969 - 15th January 1971


Three series (64 x 60 minute episodes) of this British variety showwere made for the now international performer, produced by John Scoffield, with various directors including John Scoffield (16 episodes). A few of the later shows were taped in the USA, with Tom then having become a Las Vegas show star. The British show was also exported to America (on ABC) and featured guest appearances by almost a 'who's who' of the many top actors, comedians and singers of the time, many appearing more than once. Vocal backing was by The Mike Sammes Singers and Sue and Sunny, with musical backing by The Jack Parnell Orchestra, The Johnnie Spence Orchestra, Big Jim Sullivan and supported by comedy from The Ace Trucking Company. Tom's parting words, "Gwyn eich byd a dymunaf i chwi lawenydd bob amser" (May you always be well and happy), became his signature for bidding an audience good night. The show was one of many to have two 'film crews' as black and white cameras recorded the programme for ITV and colour ones recorded the show for America. The show was nominated for a Golden Globe Award for 'Best Actor In A Television Series – Musical Or Comedy' in 1969.



THE STUART HENRY SPEAKEASY TYNE TEES 21st February 1969 - 4th April 1969
A short 7-week series of 30 minute shows, produced by Royston Mayoh, in which ex-pirate DJ Stuart Henry would introduce a main guest, answering viewers questions and who, in turn, would introduce their own invited act to perform two or three songs. In 'Disc' magazine Henry said "It will be a sort of mini David Frost show with me interviewing the sort of people who fascinate me and finding out what makes them tick. The show is initially only for Tyne Tees but, if successful, it will of course be offered for national networking" but the show was only ever seen in the region. A variety of guests included Hughie Green, Donald Peers, Alan Price, The Scaffold and Una Stubbs. Mayoh was later to produce the extremely successful Thames talent show OPPORTUNITY KNOCKS which was presented by Hughie Green.



SCOTT BBC 11th March 1969 - 15th April 1969
Over six consecutive Tuesday nights in the spring of 1969, Scott Walker hosted his own personal UK music TV show, produced by Johnnie Stewart, during which he performed covers of songs previously recorded by the likes of Frank Sinatra and Tony Bennett. The series ran from 11th March to 15th April 1969 and has since achieved a 'cult' status as the BBC apparently wiped the tapes of his show and it's never surfaced anywhere since.



HOW LATE IT IS BBC1 14th March 1969 - 23rd May 1969
In a later time slot at 10:50pm from Friday 14th March to Friday 23rd May 1969, this was effectively the 'second series' of HOW IT IS. Angela Huth and Richard Neville continued to present, joined by Pete Drummond. Producer Tony Staveacre promoted the show's 're-launch' by saying "We want to provide a platform for new ideas, styles and sounds and, at the same time, offer new opportunities for established artists. We want the show to have an urgent, last-minute appeal so that viewers will never quite know what is coming up next".



POP SCOTCH '69 GRAMPIAN 22nd April 1969 - 24th June 1969
The original 10 week series, promoting new talent, alongside more established acts, was presented by Jack McLaughlin and Cathy Spence and produced by Alan Wallis. The pilot episode featured The Marmalade and local groups The Royal Teens and Deaf Ted. The main series included: 22nd April: Jefferson who sang 'Colours of My Love', The Wallace Collection, Sight & Sound, Reg Christie and Gavin McDonald (Folk singers from Banchory). 29th April: The Tremeloes, The Marmalade, The Marbles, Writing on the Wall and Dave Cash 7th May: John Walker sang 'If I Were a Carpenter', Leapy Lee, Nicky James and Sylvia McNeil. 13th May: The Love Affair, Johnny Nash, Eire Apparent. 20th May: Peter Sarstedt, The Equals. 27th May: The Marmalade, DDDBM&T. 3rd June: Consortium and The Chris McClure Section, Don Partridge. 10th June: The Moody Blues, Jackie Lomax and Emperor Rosko. 17th June: The Move, Desmond Dekker, Emperor Rosko. 24th June: The Chris McClure Section, Mud, Tin Tin. A further 8 shows were made under the heading POP SCOTCH '70 transmitted between 29thMay 1970 and 17th July 1970 with guests that included John Mayall, Duster Bennett, Matthews' Southern Comfort, Cat Stevens, Trader Horne, Blue Mink, Taste, Renaissance, Toe Fat, The Move, Manfred Mann, Chapter III, Pentangle, Deep Purple, Bridget St. John and Alan Price and Friends.



IT'S THE BACHELORS ATV 22nd May 1969 - 5th June 1969
ATV made 3 showcase shows, starting 22nd May 1969, starring the popular talented Irish singing trio - Colneth 'Con' Cluskey, Declan 'Dec' Cluskey and Sean (John) Stokes - who also appeared as guests on virtually every other music and variety series of the era, at one time or another. Produced by Albert Locke, supported by the Jack Parnell Orchestra and The Mike Sammes Singers, guests on all 3 shows were Len Lowe and Freddy 'parrot face' Davies.



JAZZ IN WONDERLAND ITV 29th May 1969
Produced by Mike Hodges as part of the Tempo arts documentary strand, this half-hour show featured Stan Tracey leading a 15-piece orchestra through the recording of his album Alice in Jazzland. Fresh from his success with Dylan Thomas' 'Under Milk Wood', Tracey turned to Lewis Carroll for inspiration. A hand-held camera captured Tracey's approach to composition and the group dynamic, as well as the larking around of the ensemble and the organising presence of Stan's wife, Jackie.



SET 'EM UP JOE! LONDON WEEKEND TELEVISION 31st May 1969 - 2nd August 1969
From TV Times: "Actor, singer, dancer, guitarist, booster of bread sales, the ever-zestful Joe Brown returns to his favourite scene tonight to guide you through a 45 minute romp into the world of pop". Joe Brown finally got his own Saturday evening variety show, courtesy of London Weekend, but it wouldn't last more than a couple of months. Produced by Philip Casson, the show sounded like a Stars and Garters styled pub-based entertainment but was shot on an open stage just like any other variety show of the time. Harry Rabinowitz was hired as the Musical Director with the Tomlin Boys and Girls providing the dance routines. TV Times gave Joe the coveted front cover for the first edition in late May 1969. The debut show certainly covered all bases from George Formby impersonator Alan Randall to the metal / hard rock Steppenwolf, but most of the guests from then on would be established chart acts. The final show on 2nd August seems to have been subtitled A Pint of Brown, continuing the pub theme. Joe was set to record an album of songs for MCA that he featured in the show, but it never materialised.



THE STONES IN THE PARK GRANADA 2nd September 1969 Please see specific page on Stones In The Park
Directed by Leslie Woodhead and produced by Jo Durden-Smith, a documentary, including the performance, of the free concert given to 500,000 fans by The Rolling Stones in Hyde Park in July 1969. Over 12 hours of film was shot, and edited down to 55 minutes by Gerry Dow.



DECIDEDLY DUSTY BBC1 9th September 1969 - 28th October 1969
Returning to the BBC for her 1969 series, Dusty appeared in seven shows between 9th September and 28th October which were broadcast at 7.30pm on Tuesdays. Guests included Spike Milligan, Jimmy Ruffin, Danny LaRue, The Bee Gees, Murray Banks, Percy Edwards, Tom Springfield, Shari Lewis and Frida Boccara. Introductions were carried out by Valentine Dyall with musical direction by Johnny Pearson, and dancers on the show were Cassandra Mahon and Peter Newton, choreographed by Ruth Pearson. Vocal backing was from Kay Garner, Lesley Duncan and Madeline Bell.



THE PRICE OF FAME OR FAME AT ANY PRICE BBC2 17th September 1969 - 17th June 1970


This short 'series' of periodic specials, produced by Stanley Dorfman, featured the combined talents of Georgie Fame and Alan Price and was seen on 17th September, 20th November and 25th December 1969 and 17th June 1970. The show's script was written by Michael Palin and Terry Jones and guests over the four shows included Delaney & Bonnie and friends Dave Mason and Eric Clapton, Thelma Houston, Doris Troy, Billy Preston and Zoot Money. Vocal backing was provided by The Ladybirds and the dance troupe Pan's People also appeared, choreographed by Flick Colby. The musical director was Reg Guest.



JAZZ SCENE AT THE RONNIE SCOTT CLUB BBC2 30th September 1969 - 10th September 1970
A follow-up to JAZZ 625, JAZZ GOES TO COLLEGE and JAZZ AT THE MALTINGS, 32 episodes of this 30 minute weekly 'magazine' series were produced and directed by Terry Henerby, featuring an amazing list of Britain's top jazz artists, and other guests, performing at the Ronnie Scott Club.



MONSTER MUSIC MASH BBC1 7th October 1969 - 11th November 1969
A series of six programmes hosted by Alan Price went out on Tuesdays from 7th October to 11th November at 5.15pm to 5.44pm in the weekday children's slot. Price said of the show "I adore working with children.... We want to give all the artists on the show the chance to perform two or three numbers - anything they feel like doing". Guests included Fleetwood Mac, Pentangle, Dave and Toni Arthur, The Moody Blues, Magna Carta and Slade.



LIFT OFF! GRANADA 5th November 1969 - 17th December 1974 Please see specific page on Lift Off!
Hosted by Ayshea Brough (who also featured as a 'Skydiver' operative in Gerry Anderson's futuristic TV series 'UFO'), the first series of the show started on 5th November 1969, featuring resident group 'The Pattern', dance troupe 'The Feet' and ran until 29th January 1970. Devised by Muriel Young, it was initially co-presented by Graham Bonney and was essentially a younger person's pop programme running alongside the later evening pop shows. The next series began on 7th October 1970 when Bonney and Ayshea were joined at various times by puppets Ollie Beak and Fred Barker. This series ran until 30th December 1970. The 10th August 1971 series saw Ayshea joined by Wally Whyton as co-host (and minus The Pattern) in a run that ended on 12th January 1972. When it returned on 12th April 1972 it was re-titled LIFT OFF WITH AYSHEA and ran until 5th July 1972. The next series began on 11th October 1972 and ran until 3rd January 1973. Subsequent series ran from 27th April 1973 (with resident singer Guy Lutman and backing singers Lynn Garner and Chris Marlow) and 17th October 1973 to 9th January 1974. The final series ran from 1st July 1974 until 17th December 1974.



THE HERB ALPERT SHOW ATV 24th December 1969
A special performance televised from the Royal Festival Hall, produced by Bill Ward and directed by Albert Locke.



THE ENGELBERT HUMPERDINCK SHOW ATV 26th December 1969 then 5th April 1970 - 26th July 1970
An 18 episode 60-minute series shared with American station ABC that started with a one-off 'special' pilot show on Boxing Day and became a regular television feature from Sunday 5th April. Mainly directed by Ian Fordyce, this was a showcase series for sideburned crooner Gerry Dorsey, produced by Colin Clews. The executive producer was Gordon Mills who managed both Engelbert and Tom Jones. Guests included his old pal Tom Jones, Dionne Warwick and Barbara Eden. A large number of attractive ladies appeared during the main series including Elke Sommer, Gina Lollobrigida, Lulu, Trisha Noble, Nyree Dawn Porter, Clodagh Rodgers, Connie Stevens and Shani Wallis. Backing artists were The Mike Sammes Singers, The Jack Parnell Orchestra and choreography was by Irving Davies.

The first 'series' show had an unusually late slot for what might have been considered a 'prime time' production, being shown at 10:25pm but was subsequently moved to 9:10pm. However, the networked show was seen on different days in other regions which reduced it's 'national' impact. 'Musical' guests included Paul Anka, Ray Charles, Lou Rawls, Dusty Springfield, Lulu, Tony Bennett, Tommy Roe, Jose Feliciano, Roger Miller, Vanity Fare and many others, plus a number of famous comedians and personalities who both performed musically and took part in short comic sketches. The show finished in the summer of 1970 and the contract with ATV was not renewed. Further shows followed for the BBC and in West Germany for ZDF in 1972.



CLIFF IN SCOTLAND ATV / STV 31st December 1969
A 25 minutes show that was Cliff's first TV special in colour. Designed to take advantage of that, the show featured very colourful sets and costumes. It starts in black and white as he travels to Scotland, changing to colour when he enters the country. There is no spoken dialogue in the show, everything being done through mime and dance. Cliff sings and dances with several Scottish people, and enjoys Scottish traditions. The music, according to the credits, is performed by 'The Concert Orchestra' with The Mike Sammes Singers providing vocal backing. The show was released on 7th April and entered in the Montreux Film Festival in April 1969, but was apparently not seen on UK TV until December (unconfirmed).



THE TENNESSEE ERNIE FORD SHOW ATV 31st December 1969
Directed by Albert Locke and produced by Digby Wolfe and Bob Wynn, this was the last offering of the decade from ATV as a special for the legendary American country singer, with guests Davy Jones and Harry Secombe. Musical backing was by The Jack Parnell Orchestra with vocals by The Mike Sammes Singers.



POP GO THE SIXTIES! BBC / ZDF 31st December 1969 Please see specific page on Pop Go The Sixties!
A one-off 75-minute TV 'special' celebration of Sixties music, broadcast in colour on 31st December 1969. It was a co-production between the BBC and Germany's ZDF, primarily produced and recorded at the BBC's Television Centre in London, in late 1969. Presented by Jimmy Savile and Elfi Von Kalckreuth, Johnnie Stewart produced the show and Stanley Dorfman directed. The only song performed in German was by Sandie Shaw.



IT'S CLIFF RICHARD BBC1 3rd January 1970 - 28th September 1974
Produced by Michael Hurll, this was the first series for Cliff that was planned to run for more than a single season. 4 seasons and 45 x 30 minute episodes were seen from 3rd January 1970 to 28th September 1974. The opening series was the same format as several of his previous series, as a musical variety show, with frequent guests Hank B.Marvin and Una Stubbs. Vocal backing was provided by The Breakaways and musical backing mostly by The BBC Orchestra, led by Norrie Paramor. Dance was performed by teenage girl dancers from the Corona Stage School, directed by Nita Howard. The show also carried the A SONG FOR EUROPE element in 1970 with Mary Hopkin performing a different song each week from 24th January to 28th February and all of them in a special show on 7th March. The opening song for each show was a short, 30 second version of the Cliff and Hank Marvin duet 'The Joy Of Living', with scenes of Cliff driving across a beach in a dune buggy, filmed at Saunton Sands on the North Devon coast. The closing song was 'Visions', used in all but four of the episodes.



DISCO2 BBC2 10th January 1970 - 25th July 1971
Two series of 28 and 40 episodes were made of this 'alternative' pop show which succeeded COLOUR ME POP and was the forerunner to the long-lasting THE OLD GREY WHISTLE TEST. The earliest programmes were billed in papers as LINE UP'S DISCO 2 although the programme itself did not reflect this. Made at Gerry Anderson's Century 21 studios in Slough, the series was produced by Rowan Ayers and Michael Appleton, and directed by Granville Jenkins. The regular presenter of the first series was Tommy Vance , who was replaced for the second series by Pete Drummond and Mike Harding, with Richard Williams and Mike Raven carrying out some interviews. The theme music was initially by Elton John, but later replaced with the opening riff of Led Zeppelin's Moby Dick. Programmes were initially broadcast on Saturday evenings, later occasionally moving to Friday evening and then Thursday evening. Philip Jenkinson of Filmfinders provided animated sequences for the weekly oldies spot and album tracks, which he continued to do for Whistle Test. The final show was listed in the Radio Times as 'the last in the present series' which suggests that another series was originally planned before it was replaced.



THE OLD GREY WHISTLE TEST BBC2 21st September 1971 - 24th March 1987
The Old Grey Whistle Test (usually abbreviated to Whistle Test or OGWT) was a British television music show commissioned by David Attenborough. It took over the BBC2 late night slot from DISCO2, continuing to feature non-chart music. The show was devised by Rowan Ayers and produced, through its entire history, by Michael Appleton. Richard Williams hosted the first series before Bob Harris became incumbent in the position. According to presenter 'Whispering' Bob Harris, the programme derived its name from a Tin Pan Alley phrase from years before when the first pressing of a record was played to people they called 'the old greys' – doormen in grey suits. Any song that they could remember and whistle, having heard it just once or twice, passed 'the old grey whistle test'. The name of the programme was shortened to WHISTLE TEST in 1983.